Most people never think about what type of car insurance coverage they have until they have an auto accident. Insurance is about protection, you pay your premiums for protection against a number of things. You have many options when purchasing insurance on your car. Those options can differ depending on what state you reside in.
One thing all states have is minimum coverage, this is the minimum amount of insurance you can have on your auto. Unfortunately for a lot of people the minimum is not enough, and you usually don't find that out until you have been involved in an auto accident.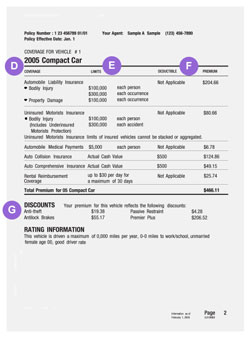 Minimum insurance coverage
The minimum coverage will vary depending on the state for which you live. Many factors determine what type of car insurance people will buy. The main factor is cost. The min coverage does not mean you are covered for all types of losses in the event of an auto accident. Carrying the min coverage to remain legal is what a majority of Americans do. We don't have the stats in front of us, but i would imagine 50% of Americans carry the min coverage. We have listed all the state here with their respective min coverage amounts.
I do not recommend anyone carry the min insurance, because it's just not enough in most cases. If you have a severe injury or total a brand new car, your min insurance is not going to be enough to cover those losses. If you hit a brand new car and only have 25/50/25 coverage, you could be in trouble. Carrying the min coverage makes you legal, but that does not necessary mean you are safe.
Types of insurance coverage
Many people glance at their declaration page and have no idea of what they are looking at. They don't know anything about bodily injury, uninsured motorist, underinsured motorist, and med pay. Your agent may be good at selling insurance, but he is terrible at explaining what everything means.
Liability auto insurance
Liability auto insurance is a type of insurance coverage that helps protect you financially if you are responsible for causing an accident that results in injuries to other people or damage to their property. It is a fundamental component of auto insurance and is typically required by law in most U.S. states.
Here are the key components of liability auto insurance:
Bodily Injury Liability (BI)
Bodily injury liability coverage pays for medical expenses, rehabilitation, and sometimes even legal fees if you are found at fault in an accident that causes injury or death to other people. This coverage is divided into two limits: a per-person limit and a per-accident limit. For example, a policy might have a limit of $50,000 per person and $100,000 per accident. This means the insurance company will pay up to $50,000 per injured person but no more than $100,000 total for all injuries in a single accident.
Legal fees if you get sued
Medical cost
income loss
Funeral cost
Pain and suffering
Medical expenses
Property Damage Liability (PD)
Property damage liability coverage pays for the repair or replacement of other people's property, such as their vehicle, if you are at fault in an accident. Like bodily injury liability, it has a limit, such as $25,000. This means the insurance company will pay up to $25,000 for property damage caused by the accident.
Coverage Limits
Liability insurance policies have specified limits for both bodily injury and property damage. You can choose these limits when purchasing your policy, and they typically appear as a set of three numbers, such as 25/50/25. In this example, the limits would be $25,000 per person for bodily injury, $50,000 per accident for bodily injury, and $25,000 for property damage.
Legal Protection
Liability insurance not only covers the costs associated with injuries and property damage but also provides legal protection. If you are sued by the injured party or parties, your insurance company will generally provide legal defense and may cover any resulting judgments or settlements, up to the policy limits.
State Requirements
The minimum required liability coverage varies by state, so it's essential to understand your state's specific requirements. Some states also require uninsured/underinsured motorist coverage in addition to liability insurance.
Liability insurance does not cover damage to your own vehicle or your injuries in an accident where you are at fault. For that type of protection, you would need additional coverage, such as collision and personal injury protection (PIP) or medical payments coverage.
It's crucial to choose liability insurance limits that adequately protect your assets and financial well-being. If you have substantial assets, you may want to consider higher liability limits than the state minimums to ensure you are adequately protected in the event of a severe accident or lawsuit.
Comprehensive Coverage
Comprehensive insurance coverage, often referred to as "comprehensive coverage" or simply "comprehensive insurance," is a type of auto insurance coverage that helps protect your vehicle from a wide range of non-collision-related risks and damages. While it varies by insurance company and policy, comprehensive coverage typically includes protection against:
Theft
If your vehicle is stolen, comprehensive coverage can help you recover the value of your vehicle or cover the cost of repairs if it is recovered with damage. The Dodge Charger SRT Hellcat had the highest relative whole vehicle theft claim frequency at more than 50 times the all-passenger vehicle average. The Tesla Model 3 electric four-door 4WD, a midsize luxury car, had the lowest relative whole vehicle theft claim frequency at just 4 percent of the all-passenger-vehicle average.
Natural disasters
Comprehensive coverage often covers damage caused by natural disasters, including fires, earthquakes, floods, hurricanes, and tornadoes.
Falling objects
If your car is damaged by falling objects like trees, branches, or debris, comprehensive insurance can help cover the cost of repairs.
Animal collisions
It covers the cost of repairs if your vehicle collides with an animal, such as a deer. Collisions with animals in rural areas occur more than you would think. Deer collisions were responsible for 1.5 million accidents, 175-200 deaths, 10,000 injuries and 1 billion in damages.
Weather-related damage
This includes damage caused by hail, windstorms, and other severe weather conditions.
Glass damage
Comprehensive coverage typically covers the repair or replacement of damaged glass, such as a cracked windshield. About 30% of all insurance claims are for glass damage. The average windshield replacement cost is 400.00.
Acts of vandalism
If your vehicle is damaged due to acts of vandalism, such as keying or graffiti, comprehensive coverage can help cover the cost of repairs.
Comprehensive coverage is optional and typically comes with a deductible, which is the amount you must pay out of pocket before the insurance company starts covering the cost of repairs or replacement. The cost of comprehensive insurance varies based on factors such as the make and model of your vehicle, your location, and your driving history.
Comprehensive coverage is often purchased in addition to liability insurance, which is typically required by law and covers damage you may cause to other people's property or injuries you may cause to others in an at-fault accident. Together, comprehensive and liability coverage provide a more extensive level of protection for your vehicle and your financial well-being.
A comprehensive claim on your insurance usually will not cause you rates to go up.
Collision Insurance Coverage
Collision auto insurance coverage is a type of insurance that helps pay for the repair or replacement of your own vehicle if it is damaged in an accident, regardless of who is at fault. This coverage is typically optional and can be purchased in addition to liability insurance, which covers damage and injuries you may cause to others in an accident. Here are some key points to understand about collision coverage:
Collision insurance specifically covers damage to your vehicle resulting from a collision with another vehicle or object, such as a tree, utility pole, or barrier. It does not cover damage to the other person's vehicle or property; that would be covered by your liability insurance.
At-Fault and No-Fault Accidents
Whether you are at fault or not in an accident, collision coverage will pay for the damage to your vehicle. This makes it useful in situations where you are responsible for the accident or when the responsible party cannot be identified (e.g., a hit-and-run incident).
Deductibles
Like other types of insurance, collision coverage often comes with a deductible. This is the amount you must pay out of pocket before your insurance company covers the remaining repair or replacement costs. Common deductible amounts are $500 or $1,000, but they can vary depending on your policy.
Vehicle Value
The amount of coverage you receive from your collision insurance is usually limited to the actual cash value (ACV) of your vehicle at the time of the accident. ACV takes into account factors such as the vehicle's age, depreciation, and condition. If the cost to repair your vehicle exceeds its ACV, the insurance company may declare it a total loss and provide you with a settlement based on the ACV.
Cost of Coverage
The cost of collision insurance can vary based on several factors, including your vehicle's make and model, your location, your driving history, and the deductible you choose. Generally, the higher the deductible, the lower your premium, but you'll pay more out of pocket if you file a claim.
Loan or Lease Requirements
If you have a car loan or lease, your lender or leasing company may require you to have collision coverage as part of the loan or lease agreement until the vehicle is paid off.
It's important to carefully consider whether collision coverage is necessary for your situation. If you have a valuable or relatively new vehicle, collision coverage can provide valuable protection. However, for older or less valuable cars, the cost of the coverage might outweigh the potential benefits. Always review your insurance needs and consult with an insurance agent to determine the appropriate coverage for your specific circumstances.
Uninsured motorist
If you get hit by a driver who has no insurance, uninsured motorist will cover damages. In some instances it would cover your property damage in the event of a hit and run as well. There are 22 states that require you to carry Uninsured Motorist as part of your minimum insurance coverage
Uninsured Motorist Bodily Injury-Covers medical expenses, lost wages, pain and suffering
Uninsured Motorist Property Damage-Covers damage to your vehicle up the specified amount
Underinsured motorist
If you are in an auto accident and the other driver was at fault, if he has no insurance or low limits, your underinsured insurance would come to the rescue and pay your medical expenses and property damage
Gap Insurance
If your car is financed, you may need Gap insurance. Gap insurance pays the difference between what you owe and what your vehicle is worth. If your car is a total loss and you owe 20k on a auto loan, but your car is only worth 15k, you are going to owe the difference if you do not have gap insurance.
I have personally seen individuals who did not have gap insurance, owe money on a car that was involved in an accident that was not their fault. If your car is financed, it would be extremely wise to have gap insurance. Gap insurance is sold by most carriers and auto dealers where the auto was financed.
Med Pay or medical payments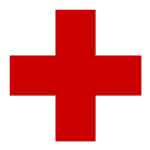 This is a big one. I have never had an insurance agent tell me or explain med pay to me. I believe they don't tell you about because it's probably something they don't make money on. Med pay is critical to have in the event of an auto accident. This is what pays for your medical expenses in the event that your injured in car accident no matter who was at fault. It also pays for you and anyone in your car up to the limit.
If you have 5000.00 in med pay, it would pay up to 5000.00 for each person. A majority of people, if they have med pay at all, carry small limits. The more you purchase the cheaper it is. Med pay should not be confused with PIP. Med Pay is not mandatory, but highly recommended to add to your coverage if you dont have any. You may have to pay your own medical expenses if you do not carry any med pay.
What does Medical Payments cover
Funeral expenses
Necessary medical services
EMT or ambulance service
X-Rays
Doctors Visits(Ortho, MD, Nuero)
Chiropractic treatments
ER visit
Ask you agent to explain med pay to you and what it means to carry it, if they won't, find a new agent. Medical payments will pay for themselves if you use them one time in your lifetime. Depending on the city for which you reside, you could have an auto accident once every seven years.
Make sure you carry enough insurance for yourself and passengers in you car. Remember, insurance is about protection, the more you have, the more protection you have. Make sure to ask your agent about med pay, it is very critical to have in the event of an auto accident.