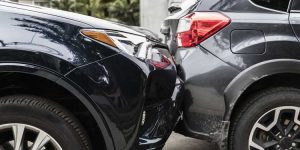 Car Accident Doctors in Jacksonville
Accident Doctors in Jacksonville are ready to help you after you have been involved in a car wreck. These Personal injury doctors can bill the auto insurance company for your medical care. A Jacksonville accident doctor is a physician that treats nothing but personal injury cases, making him good at what he does.
Accident Doctors
Serving Jacksonville and surrounding areas
Jacksonville FL
We have 8 locations in Jacksonville to serve you
Call us now for the closest one 904-549-6405
There are a few things to do without delay, in order to get the help you need. As soon as possible, see the best accident doctor in Jacksonville that specialize in treating personal injury patients. Jacksonville Accident Doctors can help with this and get you the treatment you need. It is important to realize auto crashes can result in serious bodily injuries, some which may not appear immediately.
Injuries you may sustain after a Jacksonville car crash
Neck Injury
After getting involved in a car accident, you may have serious neck injuries. At times, there are no visible signs of an injury. Hence, you may not feel the need to get treatment. Since our necks are one of the most important parts of our body, and one of the most fragile, not getting treatment for a possible neck injury may lead to serious complications. We want you to avoid these issues at all costs.
Head Injury
In many auto accidents, you may have also suffered head injuries. Impaired brain function can make performing day-to-day activities difficult. Head injuries are sometimes not felt at the time of the accident.
Seeing a no fault doctor as soon as possible will help in finding the extent of any damage. Seeing a accident doctor right away for proper treatment is the most important thing to do after an accident. This will ensure you don't have any external or internal injury.
Whiplash
The term whiplash is described as an injury resulting from fast extension and flexion of the neck which results in harm to the muscles ligaments and tendons. However, whiplash injuries can reveal themselves in plenty of ways. Sadly, whiplash injuries are delayed and might take days or weeks to show symptoms. This is the reason it's important to see a Jacksonville accident doctor immediately following any type of car wreck or personal injury.
Minor Injuries can lead to large issues
Auto accidents rarely leave the victims without injuries, it's tricky. You may not feel injured at the time however it is important to have that verified. Not attending to certain injuries may lead to further damage. So, whether your accident is minor or more serious, make sure you get the right type of treatment. Getting in touch with our experienced, qualified Jacksonville Accident Doctors will get you the help you need.
Different no fault-pip accident doctors:
Chiropractor
Pain management
Medical doctors
Orthopedic
Neurologist
Physical Therapist
At this point, to ensure a fast recovery, you may be looking for the best clinic to get treatment. No fault-PIP Accident Doctors is one of the best providers of medical treatment involving accident injuries. Our accident doctors offer the finest services in your area. We have specialists in all health departments regarding auto injuries. It is likely you won't need to go anywhere else. Give us a call for an appointment and we will get you into the best doctor for a car wreck.
Don't delay seeing a doctor
It's important to see a doctor within 14 days of a car accident in order for the bills to paid through auto insurance. Otherwise there is the possibility you may find yourself paying the bills. If you have been injured, see a doctor without delay. Waiting for medical care could cost you thousands of dollars unnecessarily. If you hire a personal injury attorney to help you with your injuries, your medical care will be scrutinized. If you have large gaps in medical care or wait too long to see a doctor, this could affect whether you receive a settlement.
No fault & PIP doctors in Jacksonville are physicians who will treat you and bill your auto insurance company. These doctors are setup for no fault auto insurance. Most, not all, primary care physicians will not bill the auto insurance for the medical care, causing unnecessary out of pocket payment. Finding a pip doctor can be hard in some areas. We have pip doctors who accept auto insurance in Jacksonville. If you have been injured, call us we can help
PCP
Many people choose to see their PCP or family physician. There Is nothing wrong with that at all. However, most of the time your pcp will not see you when they find out you were hurt in a car crash. Your Pcp has a billing structure set up for Cash or Health insurance. Furthermore, he does not have the resources or billing structure to bill the auto insurance carrier.
Bill third party
Doctors who bill the insurer directly is third party. In some cases, people will visit there PC only to find they will not see them because it was an auto accident. However, they still will see you, they just want cash upfront. Most people simply cannot afford to do this. Furthermore,  all of the our Jacksonville pip doctors will bill third party .
Personal Injury Protection
Personal injury protection (PIP) coverage is something you must have in FL. You are covered as well as any passenger sin your car at the time of the car accident, no matter who was at fault. It will also pay for medical care for motorcycle, tractor trailer, and pedestrian accidents. Personal injury protection will pay for accident doctors visits, if you missed work. Our accident doctors work with auto insurance and our office can file all the necessary paperwork.
Personal injury protection covers your bills after a Jacksonville car accident. When you see a typical doctor, he may not want to bill the personal injury protection; he may want payment up front.  All doctors from Accident Doctor will file all (PIP) paperwork for your own injury claim.  It's not hard to find a Jacksonville accident doctor in your area. Just Call us
Accident Doctors who bill the Auto insurance
Our Accident doctors have the ability to bill the auto insurance company for your personal injury treatment. Our office staff can handle all the paperwork and deal with the auto insurance company while you can concentrate on your recovery. Billing the auto insurance company is something we do everyday. Your auto insurance covers you and anyone in your vehicle at the time of the car crash. You and your passengers are covered for any and all treatment up to 10,000.
We can help you even if you were at-fault for the car or truck accident
Your heard that correct, our doctors can help you even if you were at-fault, and your passengers as well. Florida has pip and this was designed to cover anyone's medical expenses no matter who was at-fault for the car crash. Pip was designed this way, the ensure everyone who is hurt, get to be seen and treated for their personal injuries. Always call the accident doctor first if you are hurt, we can help you and your passengers
What you should do after a Jacksonville Car or truck accident
Make sure everyone is ok and not in need of EMS services
If you are able, make sure no one is in immediate danger or in need of EMS services. Please remember, don't hold ill will towards the person who may have caused the car crash. They are called accidents for a reason, it wasn't intentional.
Call the Police
Always call the police in the event of a car crash, no matter how minor. Many personal injury cases have been dropped by attorneys because of liability issues. In cases for which the police did not come out and write up an accident report. It's very imperative to have a copy of an crash report for all parties involved.
Take pictures
Everyone likes pictures including attorneys. Make sure to take pictures of everything and how the vehicles are positioned. This will ensure that you have visual evidence of how the cars are positioned or the intersection for which it took place.
Talk to witness's
Make sure to speak with anyone who was not involved in the car crash to see if they saw what happened. Although this may not seem important at the time of the crash, it may come in handy if the other party involved tries to deny any wrongdoing. An independent witness is a person who has no relation to anyone involved in the car accident and was not part of the incident. Get the phone numbers and contact info of anyone standing around that is willing to provide it.
Call your Jacksonville Accident Doctor
After you have finished at the scene, call us. You never need an attorney to come see us. Call us and get in immediately. Our accident doctor know that time is crucial in any car crash. You do have limitations on receiving medical care as noted above. Don't wait until that time runs out. Make sure to call the accident doctors of jacksonville first.
Get a copy of the report
Everyone involved with your case is going to want to see the incident report. This is written by the police officer who responded to the scene. He should have left you a business card with a case number on it. Call the records dept and request a copy of the report. In most cases they are free, in some cases they cost a few dollars. If you don't know the case number, call the records dept and give them your name, date of incident, intersection and time. They should be able to pull up the report with that information.

Accident Doctors of Jacksonville
Call us today for a free no obligation consultation with one of our Jacksonville accident doctors. Time is not on your side after a car accident. You have 14 days to seek medical attention. Call our Jacksonville Accident Doctors today, same day appointments.
Accident Doctor Group of Jacksonville
1135 Beach Boulevard
Jacksonville, FL 3225
4401 Emerson Street, # 1
Jacksonville, FL 32207
3890 Dunn Avenue, #1004
Jacksonville, FL 32218
1584 Normandy Village Parkway, #35
Jacksonville, FL 32221
Accident Doctor Group Jacksonville
644 Cesery Blvd
Jacksonville, FL 32211
2386 Dunn Ave., Suite 101
Jacksonville, FL 32218
4933 University Blvd W
Jacksonville, FL 32216
1600 Park Avenue, Suite 7
Orange Park, FL 32073