You may sustain a personal injury for many reasons. You might have been injured in a car accident, a slip and fall, because you were bitten by a dog, through medical malpractice, or for various other reasons.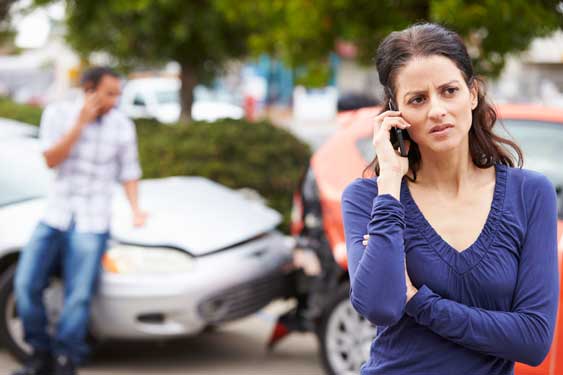 Your injuries may now have you dealing with endless doctor's appointments and treatments, they may have left you with a disability that will be with you for the rest of your life, or the accident might have resulted in the death of a loved one. You may also be dealing with a never-ending stream of medical bills that have put you in a delicate financial position.
No matter what happened, your Bronx personal injury attorney has seen plenty of cases in which their clients have jeopardized their legal rights to claim compensation by making mistakes after being injured. That is why it is important for you to be aware of these three common mistakes that many personal injury victims make. Let's see what they are.
Not Seeking Immediate Medical Treatment
You may be very upset because your car was damaged in the accident, and your life has been completely upended. However, after an accident, your main focus should be on your health. That is why the first mistake many personal injury victims make is not getting a medical checkup after the accident. This is a mistake for several reasons. To begin with, there is nothing more important than your health. Also, even though you may feel fine and believe that there are no injuries, the truth is that many internal injuries can only be discovered using X-rays, MRIs, and other diagnostic tests. Discovering too late that an internal organ has been injured may result in lifelong problems.
If these were not reasons enough, the insurance company will also want to know why you did not seek medical care after the accident. For this reason, your claim could be denied. Finally, if you plan on filing a lawsuit against the party responsible for your injuries, it will be hard to prove that they owe you damages if you do not have proof that your injuries were caused by the accident. So, do yourself a favor and be sure to seek medical attention as soon as you can after the accident.
Over-Sharing with The Insurance Company
If you have never had to deal with an insurance company, you may believe they care about you and will do everything in their power to give you the funds you need to take care of your injuries and other losses. The reality is quite the opposite. Most insurance companies care much more about their bottom line and about doing a good job for their shareholders than about you. This means that they will fight hard to prove you deserve as little compensation as possible or even nothing at all. And if you give them too many details of the accident or your injuries, they may use that information to offer you a very small amount, claiming that this is all your case is worth.
They may also ask you to sign documents stating that you agree with this lowball offer and will not seek further compensation for your damages. Sadly, that is precisely what they want to consider the case closed. Once you sign, there is no going back, even if you were to find out that your injuries are not yet fully healed, and you may require further medical treatment.
Not Working with A Personal Injury Attorney
If you were in a minor accident or your injuries are not life-threatening, you may believe you can handle your personal injury claim on your own and get the best results. However, things are never so straightforward, and there are nuances of the law that you may not be aware of. Also, your personal injury lawyer can help you i the following ways:
Saving You Time
If you are dealing with an injury and its recovery, you might not have enough time to handle all of the paperwork and documents that the insurance company will need. Your lawyer can do this for you.
Expertise In the Personal Injury Claims Process
Your lawyer will be experienced in all the ins and outs of the tactics used by insurance companies to convince you that your case is worth very little.
Negotiations
Statistics show that victims who have legal representation get a larger payout. Your lawyer will negotiate with the insurance company for you. This way, you will not be leaving money on the table.
Objectivity
It is very difficult to make objective decisions when you are in pain or recovering from a procedure to treat your injuries. Your attorney will listen to your story and make appropriate recommendations on how to proceed with your case to get the best results.
Investigation
Working with an attorney means you will have someone who will thoroughly investigate your accident and gather all the evidence that will strengthen your case. They will interview witnesses, look for video footage from nearby cameras, analyze the police report and your medical records, and more.
If you need to file a lawsuit against the party liable for your injuries, your attorney will take care of all the paperwork professionally and promptly. Working with an attorney means you will not have to worry about taking too long to file your case or missing deadlines imposed by the statute of limitations of the state where the accident occurred.