Florida is one of the ten most costly states for auto insurance. Michigan claims the number 1 spot in the most expensive state to buy car insurance.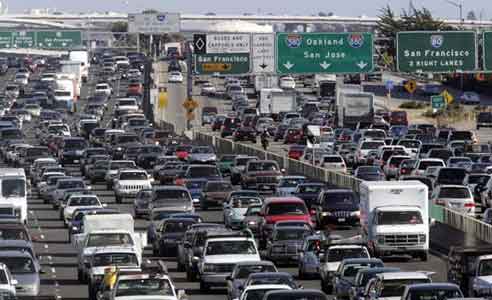 Florida Required auto insurance
Florida is a no-fault state when it comes to auto insurance. This means that each driver is responsible for their own damages and injuries regardless of who caused the accident. As a result, all drivers in Florida are required to carry a minimum of $10,000 in Personal Injury Protection (PIP) insurance and $10,000 in Property Damage Liability (PDL) insurance. Drivers can also purchase additional coverage, including Bodily Injury Liability insurance, Collision insurance, Comprehensive insurance, and Uninsured/Underinsured Motorist insurance.
The average 12 month Florida auto policy will cost 2343.00 or 3.36 % of household income.
This is twice as much as the least costly states to purchase auto insurance, Mass and NC.
The Florida law requiring personal injury protection for every auto policy could be to blame. The argument for personal injury protection is that a lot of Florida drivers do not have medical coverage. Florida is also one of the most densely populated states in the south. This could mean Florida has higher auto accident rates than most states in the south.
Since the affordable Healthcare act that requires health insurance for all Americans is required, Florida is essentially paying for double coverage.
Many argue that since we have the NHCA, why do states still have to have mandatory PIP?
Just because you have health insurance does not mean you are going to get treatment after an automobile accident. A majority of PC's that take health insurance still will not see you after an accident, and even fewer accept PIP as payment. Your PC may see you, but they will require their money up front, the majority will not bill PIP or bill your health insurance.
Michigan
Michigan has the highest auto insurance premiums in the United States. The typical auto insurance policy in Michigan will cost $2497 per household. Michigan is the only state that will guarantee unlimited personal injury protection.
With the Florida pip law, massage and acupuncture were eliminated from the states pip coverage. Florida hospitals lobbied to keep the Pip system because they were paid at twice the reimbursement as Medicare. Reimbursement was a strong selling point at one time with Florida pip, which would send out payment for services within 30 days. With the new pip law it could take three times longer to get paid for medical services. The new law also limits the time that you can go see a doctor for an auto accident to 14 days. It is critical if you have been involved in a Florida accident to seek treatment immediately.
Pip began in Florida in the 1970's. It was designed to cut down on lawsuits and get medical services paid quickly for auto related injuries. It is a source of major complaints and high premiums, despite repeated reform attempts.
Colorado dropped mandatory pip and saw a decrease in auto insurance premiums of 35% over the course of 5 years. Pip is still written in Colorado; however you can opt out of it.
Top 10 states with the highest auto insurance premiums
Average annual auto insurance premium
Delaware-$2,703
Louisiana-$2,569
New York-$2,566
Georgia-$2,544
Maryland-$2,511
Michigan-$2,497
New Jersey-$2,350
Florida-$2,343
Rhode Island-$2,321
South Carolina-$2,164
Lowest cost states for auto insurance premiums
New Hampshire: $940
Maine: $992
Ohio: $1,010
Virginia: $1,066
Idaho: $1,118
North Carolina: $1,124
Vermont: $1,145
Wisconsin: $1,169
Pennsylvania: $1,214
Indiana: $1,215
Is the higher Premiums due to PIP?
We don't think so, doing some more research we found the the safest state for driving was Mass, which is also the cheapest state. The most accident prone area in the United States is Washington, DC., which did not even make the list. One of the reasons might be Washington, DC has a bunch of minor accidents with minor injuries. We are going to go through the accident data we have and post an update very soon so we can compare accidents vs the states with the highest premiums for car insurance.