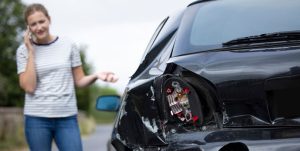 Auto Accident Doctor New Smyrna Beach
We treat Auto Accident injuries for PIP, NO Fault, Commercial and Slip and Fall Cases. However, Tractor trailer and motorcycle accidents can cause severe injuries. And, when you have one of these crashes, your injuries may be extensive.
Make sure after you have been injured in car wreck to see a Accident doctor in New Smyrna Beach today. We take same day appointments and walk in visits. Our new smyrna beach car accident doctors treat nothing but car, motorcycle, and tractor trailer crashes.
Services we offer
We offer a wide array of services for all of our personal injury patients. Furthermore, we can refer out to specialist in our network if your injury requires it. We have a few of our service's listed here.
Attorney Referral If Necessary
Auto Accident Rehabilitation
Chiropractic Care
Pain Management
Claims Assistance
Cold and Heat Therapy
Direct 3rd Party Billing Services
Free Consultation
Rehab
Medical
Pain Management
Personal injury treatment
Physical Therapy
Specialist Referral If Necessary
Spinal Decompression Therapy
Transportation if needed
Our accident doctors will accept auto insurance as payment
We accept pip or no fault auto insurance. We also work on attorney liens or an LOP.
21st Century
Allstate
Auto-Owners
Bristol West
Direct General
Esurance
Florida Farm Bureau
Foremost
Geico
Liberty Mutual
MetLife
Progressive
Safeco
State Farm
Travelers
USAA
These are just some poplar carriers that our no fault doctors accept. Just because you don't see yours listed, does not mean you cant see the doctor.
Our Accident Doctor Locations
Call for an appointment today 386-200-5101
401 Canal Street
New Smyrna Beach FL 32168
Hours
Monday-Friday 8:00AM-6:00pm
501 S. Orange St.
New Smyrna Beach FL 32168
Hours
Monday-Friday 8:00AM-6:00pm
Delayed Treatment Can Hurt Your Auto Accident Case
Delayed treatment can compromise your case. We have the best personal injury Attorneys that serve the greater New Smyrna Beach area. Due to the range of issues, auto injuries can be difficult to treat. A good Car Accident Doctor in new smyrna beach understands how to treat and document all of your issues. In general, the more documentation you have the stronger your case will be in court. Whether your car wreck injuries are minor or sever, get the treatment you need today by a Accident Doctor in New Smyrna Beach.
Gap in medical treatment
What the heck is that? This is when you see your car accident doctor in new smyrna beach, however, you dont go back and see him until a month later. A gap in medical care can hurt a personal injury case. The reason is, the insurance company won't believe you are hurt if you dont see a doctor. Furthermore, a attorney will question your injuries as well. You need to see the doctor ASAP and follow his or hers instructions. This will include a medical care plan to follow. Make sure you follow your accident doctors advice.
Should I call 911 after a car accident?
We always recommend that you call 911 or the police after any auto accident. This gives medical responders and police a chance to survey the scene and check for injuries. Too frequently, accident victims are convinced that their injuries are minor and wont see a personal injury doctor. Do not take your car accident for granted. Even a minor car or truck accident moving less than 10 miles per hour can cause tearing in the neck and back. Find an New Smyrna Beach Auto Injury Doctor who can treat all accident pain.
PIP and No Fault Insurance Requirements
Time limits
The state of Florida gives residents 2 weeks from the date of your car accident to see a New Smyrna Beach car accident doctor. For example, if your car accident happened on the 1st, then you would need to seek a doctor no later than the 14th. We offer same day treatment if you are close to your 14 day PIP limit. We can treat most new smyrna beach car accident victims the same day. All you need is a claim number from your insurance or the person who caused the accident. You never pay out of pocket. Many Urgent Care Clinics require cash payment or healthcare insurance, which may require co-pay. Our No fault doctor in New Smyrna Beach requires no money out of your pocket.
No fault auto insurance
Everyone in FL is required to have 10,000 in no fault or pip. No fault was designed to cover you and anyone in your vehicle no matter who was at fault. This means, you can go see a New Smyrna Beach no fault doctor even if you caused the car wreck. A no fault doctor is a doctor who will treat your personal injuries and bill the auto insurance. These doctors have the experience and the knowledge of treating new smyrna beach car wreck injuries. Furthermore, they know how to bill third party auto insurance.
Third party auto insurance and your no fault doctor
Your new Smyrna beach no fault doctors can bill third party auto insurance. What does this mean for you? Well, first off you can get the medical care you need. Billing third party simply means the no fault doctor can bill the auto insurance. Not all doctors can do this, they rely on first party such as blue cross blue shield.
Should i see my primary care doctor?
Primary care doctors are great to go see when you are sick. But, they are not the best doctor to see after a car accident. These doctors are not use to dealing with car accidents. And, they don't do third party billing as discussed above. A primary care doctor will want money up front. Or, they will not see you at all. You need to see a no fault accident doctor. Your primary care doctor wont document your accident care correctly in most instances. These doctors are setup to bill health insurance. And we all know, health insurance will not cover car accidents in new smyrna beach.
Do i need an attorney
Well, this is a big one. Do you need a personal injury attorney. Well, that depends. Your car wreck doctor will treat your medical concerns. However, you may need an attorney if your injuries are sustancial. It's possible you may have lost your job, or time away due to the car accident. You may need a accident attorney to get those lost wages back. An attorney can help get you pain and suffering and medical expenses, damage to car. Just ask your new smyrna beach accident injury doctor, he will now the best accident attorney in the area.
What is a accident claim number?
A claim number is used by your insurance company to track your case. For the purpose of accident doctor treatment, you can generally use a claim number from your insurance or the at fault party. After a car accident, contact your insurance carrier and ask them for a claim number. This informs them about the car wreck. And, that you have auto injuries that need immediate attention. This claim number will assist your personal injury attorney with communicating with your insurance provider. Together, they work to resolve your case as soon as possible.
Soft Tissue Damage after a Car Accident
Our New Smyrna Beach Injury doctor treats more injury victims in the area than any other auto injury doctor. We understand how to detect and treat soft tissue damage. In fact, our new smyrna beach no fault doctor has over 10 years of experience treating auto related injuries stemming from a NO Fault car accident. Most injury pain will take days to feel. When your bones tear from your muscle and skin tissue, this is generally known as soft tissue damage.
However serious your pain after an accident, soft tissue damage oftentimes increases. Likewise, most soft tissue damage is not detectable using X-rays, MRI or other imaging techniques. The jolting motion from a car wreck can cause minor tearing in the neck and back. Mild pain generally points to deeper injuries.
Numbness or Dizziness
Auto Accident patients report feeling a loss of feeling or numbness in hands, arms and legs. Likewise, patients note a feeling of dizziness and lack of clarity after a car accident. Of course, all Auto accident injuries need to be treated immediately following the car accident. However, a temporary feeling of numbness or dizziness is generally considered common after a serious collision. Patients also report a heightened sense of awareness that can be attributed to an increase in adrenaline. While your injuries may seem minor at first, only a new smyrna beach Accident Doctor can treat the cause of pain. The New Smyrna Beach Accident Injury Clinic can treat your car wreck injuries.
Chiropractic Care and Imaging
In spite of the negative beliefs regarding chiropractic care following an car accident, they offer hands on treatment that may not be visible using X Rays or Imaging. Chiropractic Care utilizes ultrasound to reduce inflammation and swelling after a serious car wreck. Inflammation causes blood to collect around the injured vertebrae. Pain from inflammation can be severe if left untreated. Imaging services such as MRI and X-Ray generally cannot detect the pain from inflammation. We offer a variety of imaging services.
New Smyrna Beach Car Accident Chiropractors understand how to use spinal adjustment to release pain and pressure. Chiropractic Massage can be used regardless of the severity of pain. Physical Therapy is vital to helping the body heals. Most back and spinal injuries can be resolved with prescription medications or surgery. Pain management is our goal for personal injury treatment. Severe pain does not allow the body to heal properly. Moreover, our Pain Management Clinic works with your Injury Doctor to determine your long term pain management needs.

Contact the New Smyrna Beach Florida accident injury Doctor for treatment Today
Don't delay, call today!!!!
We accept all PIP and NO Fault Auto Insurance. Our doctor can bill third party auto insurance under med pay or pip.
Same Day and Walk in Visits Welcome
Commercial, Auto, Tractor trailer, motorcycle accident treatment
Free injury consultation