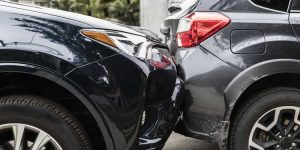 Auto Accident Doctors near me
We have over 15 years treating personal injury cases. We know how important it is to choose the right auto accident doctor for your injuries, and avoid costly, time-consuming mistakes along the way. This guide will assist you in finding the best auto accident doctor for your case.

First off, please call 911 if you are seriously injured. You should consider a few things before selecting an auto accident doctor if you have been treated in a hospital, Urgent Care or simply want a checkup following a car crash.


First and foremost, Your health must be the top priority. You should seek medical help if you experience pain or discomfort following an accident. If you ignore your pain, it could worsen and lead to chronic conditions lasting a lifetime. Do not be a victim. You didn't choose this situation, but you can take charge of your recovery.
Follow these five easy steps to take charge of your recovery following a car crash and avoid the pitfalls. Each step is described in detail, along with a list of frequently asked questions and their answers. Asking for help is the best place to begin. We speak to many personal injury patients each day. Find the auto accident doctor now!
Step 1: Your PCP may not be the best doctor to see.
Many people mistakenly believe that their family doctor is also an auto accident doctor. This is the number one misconception/question we get when dealing with personal injury patients. There are two reasons you shouldn't see a PCP for car accidents.
Most primary care clinics do not accept third-party billing. If you go to your PCP instead of the person who caused the accident, you could end up paying for your visit yourself. You could be charged out of pocket for a visit to your PCP.
PCP's are specialists in treating people with internal medical conditions.
They may prescribe medication and refer patients to other clinics, but they don't focus on whiplash and soft tissue injuries. Most likely, your primary care provider will deny third-party billing. They also do not have any ability to refer to an Auto Accident doctor.
Soft tissue injuries
Soft Tissue Damage is a leading cause of pain after a car crash. In an accident, muscle tissue, skin tissue and subcutaneous tissue can be torn, causing severe pain. Minor or major tears cannot be detected by X-Rays but can only be treated with hands on manipulation.
We do however recommend that you contact your PCP after an accident. Ask if you can be treated using third-party billing. You will be referred to an Auto accident doctor to address your needs.
Step 2: Find a auto accident doctor who treats injuries from car crashes and will accept third-party billing.
third-party billing is only used for auto accidents and slip-and fall injuries. third-party billing excludes personal health insurance and money paid out of pocket. Most all Auto accident doctors accept third party billing! Do not accept any treatment from a Physician who does not accept third-party billing.
Third-party billing is the payment made to a doctor for treating auto accident injuries. Auto Accident Doctors treat personal injury victims with a letter of protection (LOP) provided by an attorney, Personal Injury Protection, Med Pay and auto insurance. After a car crash, you should never pay for any treatment out-of-pocket.
When you contact your doctor, it is helpful to be prepared with all your paperwork and questions. A good auto accident doctor will want to learn:
• Date of the accident?
• You were cited for a fault or cited.
• Have you got a crash report on hand?
• Have you ever visited the Urgent Care or Emergency Room?
• You have been treated by a different physician.
• What is an insurance company?
• Do you have an insurance claim number?
• Do you have an Attorney?
Find the best auto accident doctor for your personal injury!
It's your turn. Check out the auto accident doctor's website and read testimonials from previous patients. What is the age of the physician, does the website have pictures, are there reviews about him? You can use this opportunity to determine if the auto accident doctor is right for you.
A good list of questions to ask a potential auto accident doctor includes:
Accept third-party billing?
What injuries can you treat?
Do you know what medical documentation is? This will be covered in more detail later.
Do you provide pick-up and drop-off services? (If needed)
Do you have the capability to refer patients to other specialists when needed? (Orthopedic Surgeons Neurologists, Physical Therapy).
Step 3: Find a doctor who can document your injuries.
When it comes to determining your claim's value, the most important factor is your medical records. Please repeat that. The value of your claim is determined by the medical records you have. After you've completed your medical treatment, the insurance company will demand payment. Your medical records will be reviewed by the insurance company to determine your claim's value. Better documentation will result in a higher settlement.
The key to winning a personal injury claim is the documentation of your injuries.
What makes a strong medical record? We've got a long list of reasons why a medical record is strong or weak. But let's first look at it from the perspective of an insurance company. You may have noticed that your auto accident doctor has written a few things by hand in your medical record and perhaps a few standard-looking check marks. Nothing special.
Primary Care
Standard notes from PCP's may say "patient has shoulder pain, headaches and neck stiffness." It is true that Flexeril was prescribed, as well as rest. But what does it say to your insurance company? What can an insurance company do with such little information about you?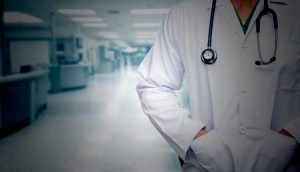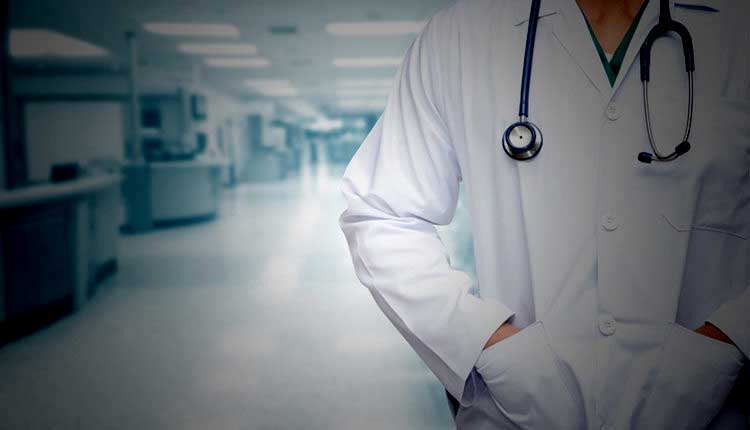 Specialist in Auto Injury Cases
Imagine that you have been treated by a physician and perhaps a specialist, and that your medical records contain the following:
What are your injuries?
List of injuries and diseases resulting from an accident
You may already have injuries or conditions that you need to treat.
List of all medical test performed, such as nerve compression test and range-of motion test.
What kind of X-rays do they use?
Get physical therapy
Have you seen a pain specialist or someone who could evaluate you for surgery?
What was the cause of your issue, and did it aggravate pre-existing injuries?
Is your health problem permanent or temporary?
Future medical needs
How will your injury affect your employment, your happiness, and your daily routine?
Insurance Company
What will Insurance Company think when they evaluate your claim NOW? It is important to let the insurance company know the extent of your injuries, pain and suffering. You will be able to convince the insurance company to pay more for your injuries, and you'll have detailed medical records in the future.
The value of your claim depends on the quality of your auto accident doctor. Unfortunately, your pcp is not trained in auto accident documentation, regardless of how good they may be. Auto Accident Doctors have the necessary training to deal with the documentation and litigation that could follow.
Step 4: Tell your auto accident doctor about all your medical conditions, injuries and illnesses.
Tell your auto accident doctor about all of your past medical conditions and injuries. Do not worry about existing conditions! Your claim and credibility will be damaged if you try to conceal pre-existing conditions. Most importantly, your treatment could be compromised if you don't know about prior conditions.
Imagine that you have a fused disk in your spine from a prior back surgery, and then re-injure your back during an accident. If you fail to tell your auto accident doctor or chiropractor about this, it could lead to severe pain and injury with any joint manipulation. Before he can help recover, your auto accident doctor needs to be aware of all current and past medical conditions.
Know your pre-existing conditions and tell your auto accident doctor
Your pre-existing condition will not harm your case. In fact, they could even help it! Clinics, Attorneys, and Insurance Companies all know that people who have pre-existing injuries can be more easily hurt and are harder to help. Your pre-existing condition will likely give you more treatment, and not less.
You must provide documentation of all pre-existing medical conditions prior to treatment for your personal injury. Insurance companies will doubt your claim if you fail to disclose any prior conditions. You may be accused of trying to manipulate your auto accident doctor into treating past conditions, and the insurance company will discount the value of the claim.
Step 5: Continue to treat with your auto accident doctor until you achieve MMI.
On your first appointment with the auto accident doctor, you should be given a complete breakdown of all treatments needed. This list should include all necessary medications, imaging, or specialists (Orthopedic surgeons, Neurologists and Physical Therapy). This document will be reviewed by the insurance company to ensure that you have completed and followed all recommended treatment.
People who have been seriously injured in a car crash should seek immediate medical attention and adhere to all the auto accident doctor's recommendations. You must not be injured if you do not seek medical attention. Why would an insurance company pay for future treatment if you don't go now?
Medical treatment gaps are a no-no.
Do not allow gaps in your medical treatment. Treatment gaps reduce the value of your claim, and the likelihood that you'll fully recover. Insurance companies are aware that gaps in treatment can lead to gaps in settlements and a weakening of your case. Never allow gaps in your treatment. Follow the advice of your auto accident doctor.
You can also reduce the internal scar tissue and the pressure that builds up around your injury with the right treatment. Most personal injuries result in internal scarring, or damage to the ligaments and muscles. Untreated injuries can cause long-term damage to nerves and joints.
Step 6 – Can a Injury lawyer help me?
Most auto accident doctors recommend working with a Personal injury Attorney in catastrophic cases where extensive treatment will be needed. They can document and quantify your future medical needs and deal directly with insurance companies so that you don't need to. Most importantly, attorneys will represent you in court if necessary.
Medical Experts
If your case is taken to court, attorneys may hire medical experts. These experts will work with you and your auto accident doctors to determine the impact of your injuries on your life, and how they may affect your ability to function in the future. A second important function is to determine your ability to work. A Medical Expert can explain how an injury may affect your ability to work, be hired, receive raises or promotions, or reduce your overall work life.
Care Plans are also created by attorneys to help with the documentation of your case. A Care Plan is an accurate and detailed list of current and future medical requirements. This list includes medication, equipment, surgery, home care and rehabilitation, as well as any other special requirements. Attorneys and auto accident doctors work together to ensure that no detail is missed.
Minor Injuries
What if I only have minor injuries? Do I need an attorney? There is no law that requires you to hire an attorney. Most of our patients don't have one before their first visit. You can estimate your treatment needs by getting a checkup before. You will be able to determine if an Attorney is right for you.
Many auto accident doctors have a network of personal injury attorneys that they work with, and many clinics offer free consultations. When deciding whether an attorney is the right choice for you, your auto accident doctor is a valuable resource. Your auto accident doctor knows your injuries and what care you will need in the future better than anyone else. Your auto accident doctor can make recommendations to attorneys who handle similar cases.
Find an auto accident doctor – Q&A
Every month, we speak to hundreds of crash victims and understand what it takes to locate a good auto accident doctor. Here is a list with answers to questions that people have asked after being injured in a car crash.
What type of auto accident doctor should I see?
You should see an auto accident doctor who accepts third-party billing and specializes in personal injury. We recommend that, in most cases, you consult a auto accident doctor who is specialized in muscle manipulation, soft tissue damage, and physical therapy. You will then know if additional treatment is needed.
Do I need to see a medical doctor (MD) for my problem?
Most medical clinics offer general screening and can prescribe medication. Most are PCP's and will not accept third-party billing. It is best to find a auto accident doctor that offers medical centers as well as physical therapists, chiropractors and other healthcare professionals. It is important to provide the best possible care for patients with soft tissue injuries that are not visible on X-rays. This includes joint manipulation, medication, and joint manipulation if necessary.
How soon after a crash should I consult an auto accident doctor?
It depends on the state. Some states require that you see a doctor within three months of a crash, while others only require two weeks. Bottom line: If you're in pain after a crash, you should go to an auto accident doctor
If I tell the insurance adjuster I'm not injured and don't need to go to a physician, can I still see one or is it already too late?
You should go to the auto accident doctor if you're in pain or hurting. The most important thing is your health. Don't delay! After a car crash, the first thing you should do is seek immediate medical attention.
Is it too late if my insurance adjuster has already paid for the repairs to my car?
No, there are two separate claims – one for property damage and another for injury. If you have been injured, you should not sign anything to settle your injury claim.
I've started getting headaches. Should I see an auto accident doctor about it?
After a car crash, headaches can be common. However, they may not occur immediately. It can take a few weeks or even a couple of days to feel the effects. Headaches can also indicate more serious muscle or joint damage.
I'm not in much pain, but I wonder if it is worth getting checked out.
Soft tissue damage is the number one cause of pain following a car crash. Soft tissue damage occurs when your muscle and skin tissue stretch, causing pain and bruising. Soft tissue injury cannot be detected by X-rays or CT scans and is usually not felt until several days after the accident. Do not put your health in danger. After an accident, you should always consult an auto accident doctor.
Do I need to document my pain and medications I take at home?
Yes! The stronger your case is, the more documentation you can provide. Documenting and preserving evidence for the jury is another way to assist your lawyer in the event of a trial. Document all over-the-counter medications such as Tylenol and Advil. This will help the jury understand how the accident has affected you.
If I have already been treated by a doctor for a prior injury, do I need to see an auto accident doctor?
Yes. Your auto accident doctor should be informed of the prior injury. You must also inform him or her of any pre-existing conditions. Do not delay. Do not delay.
Am I eligible for Personal Injury Protection?
Ask your auto accident doctor if you are eligible for PIP coverage if you live in an area that offers it. Your auto accident doctor will help you through the process or can recommend an attorney who can assist. Check the maximum treatment time after an accident. In many states, you must seek treatment within 14-days of a crash to receive PIP benefits.
What happens if I don't have enough money to see an auto accident doctor?
Go to the hospital immediately! You may be seriously injured in a car accident. Crash. If you have personal injury protection, the hospital can file directly on your auto insurance. If you were a pedestrian or a passenger in a car, then the driver may be entitled to pay PIP benefits or Med Pay.
In states without PIP, the majority of auto accident doctors treat you using a letter of protection or lien from an attorney. A LOP is a contract between you, your auto accident doctor, and your attorney. This agreement is like a promissory letter that is sent to your auto accident doctor, guaranteeing that they will be compensated for the treatment you received when your claim has been settled.
This guide is intended to be informative. Our business is to find people auto accident doctors following a car crash