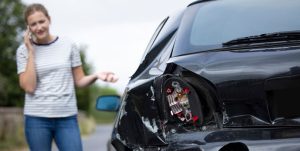 Car Accident Doctor Decatur
Decatur car accident doctors treat auto accident injuries. Make sure to call ASAP after you have been involved in a car crash. Accident injuries need medical documentation for an accident attorney. Without it, you may not have a personal injury case. Or, a lawyer will not take it. See a Decatur auto injury doctor now.
Accident Doctor Group Decatur
4645 Flat Shoals Parkway, 101
Decatur, GA 30034
Phone
Accident Doctor Group
465 Winn Way Ste 110
Decatur, GA 30030
Phone
Services in our Decatur offices
Accident Injury Treatment
Cold laser therapy
CT Scan
Electrical muscle stimulation
Exercise
Heat and Cold
Infrared Radiation
Massage
MRI
Patient education
Physical Therapy
Referral to a specialist doctor (such as a medical doctor, an orthopedic, neurologist or pain management doctor)
Referral to an attorney is available if necessary.
Referrals to specialists
Traction
Transcutaneous electrical nerve stimulators (TENS)
Treatment for Personal Injury
Ultrasound
Xray's
Car accidents are a fairly common occurrence in Decatur. While it would be best to actually hope that you are never actually involved in one if you are involved in one then your troubles might just be starting. It is important to act in a certain way and take certain steps that ensure that you are legally covered.
These steps can be confusing so this article will attempt to walk you through what you should do to make sure that you do not face trouble walking through the legal process. The legal process can be confusing enough with an attorney. You need to try and avoid any issues and see a car accident doctor as soon as possible.
Injuries require some sort of medical evaluation and documentation. If you want to have any chance at a successful personal injury case. You need documentation from a decatur car accident doctor. So it's important to see the doctor first after your decatur car wreck.
Our car accident doctors in Decatur are:
Chiropractors
Medical doctors
Orthopedic doctors
Pain management physicians
neurologist
How soon should I see a Decatur Accident Doctor?
It would be best to go to the accident doctor as soon as the incident has occurred. If you are seriously hurt then definitely you will be going to the doctor, however, if you feel you do not need to actually visit the doctor then make sure you still do. You might have symptoms that you cannot see right now but will become apparent later. A auto accident doctor can diagnose these issues early and start the treatment process.
Conditions our accident doctors in Decatur can treat
Arm Pain
Back Pain
Broken Bones
Contusions (bruising)
Depression
Dizziness
Muscle Weakness
Numbness
Personal injury cases
Shoulder Pain
Sprains
Tension
Tingling sensation
Whiplash
How your accident doctor is paid
Many times, people worry about how the accident doctor is going to be paid. There are several different ways this is accomplished without money coming out of your pocket. Most of the time, it's an attorney's lien. This is just an agreement between the accident doctor and the attorney. It states that the accident doctor will be paid when the case settles.
Another way is med pay, pip, or no fault auto insurance. This is done directly by you. You have to call your insurance provider and explain what occurred so they can provide the medical benefits under your policy. This would cover you and anyone your vehicle at the time of the car crash. Don't worry if you don't know what to do, your decatur accident doctor will explain everything to you.
Whiplash
Whiplash is the most common injury in car accidents mostly because of the fact that you can undergo it even when you are wearing a seatbelt. The whipping motion can really hurt. As well as, have effects that won't become apparent very soon. You may feel fine right after the accident.
However, you may start to feel pain in the following hours or days that may become unbearable. You could also start to develop constant headaches or throbbing back and neck pain. For this reason, the best advice is to see a Decatur car accident doctor ASAP.
Our Accident Doctor locations in Decatur
Accident Doctor Group
4645 Flat Shoals Parkway, 101
Decatur, GA 30034
Accident Doctor Group
465 Winn Way Ste 110
Decatur, GA 30030
In most cases we can get personal injury patients in the same day.
Waiting to see a Accident Doctor
Medical care gap is a term that many people may hear, but very few people would actually understand it or know what it is. That presents a major problem to us. The reason for that is that gap in medical care is actually something that is very important to know about. It is also something that you should be avoiding at all costs so that since it can make your life a living hell when maneuvering through the legal process.
You never want to have a gap in medical care or treatment. The medical adjuster could use this gap in seeing a decatur accident doctor against you. They can say you got hurt from at home or at work incident. They may try things like this to diminish your claim and say it came from somewhere else other than your auto accident. A lawyer may look at it as if you are not that hurt or not hurt at all. He may not take your case, based on this.
What you should do after a Decatur Accident
These are general guidance on steps to consider after a traffic accident in Decatur, GA. It's important to consult with a accident doctor or legal professional for advice specific to your situation. Here are general steps you might consider:
Ensure Safety:
Check for injuries and call 911 for medical assistance if needed. If possible, move vehicles to a safe location to avoid further accidents. If would be wise not to move someone unless they have to be moved. (car fire)
Exchange Information:
Exchange names, addresses, phone numbers, insurance information, and vehicle details with the other party involved.
Collect contact information from any witnesses. Make sure to locate any witness's who are a the scene. In most cases, witness are very forthcoming, but in others they are not. It never hurts to ask for someones information if they saw what happened.
Document the Scene:
Take photos of the accident scene, including damage to vehicles, license plates, road conditions, and any relevant traffic signs or signals.Note the time, date, and location of the accident. Make sure to take plenty of pictures of the scene and the position of the vehicles. This may be crucial later on down the road.
Contact the Police:
Report the accident to the local police, and obtain a copy of the police report. Do not just call the police and leave the scene of the car accident. You make sure they come out and write up an accident report and give you a case number. Do not leave until they come. A police report is vital piece of evidence used for a personal injury claim. Everyone will want a copy of the report.
See a accident doctor:
Even if injuries seem minor, it's advisable to see a Decatur accident injury doctor. Some injuries may not be immediately apparent. Some may not even hurt at the time of the crash. However, days later you may feel like you cant get out of bed. Its important to call an accident doctor ASAP.
Consult an Attorney:
Consider consulting with a personal injury attorney to understand your rights and get guidance on the legal process. If you need help with this, we work with the best attorneys in the Decatur area, we will be able to point you in the right direction.
Notify Your Insurance Company:
Report the accident to your insurance company as soon as possible, after you have spoken with an attorney. Attorneys offer free consultations, so take advantage of that.
Preserve Evidence:
Keep records of all communications with insurance companies, medical bills, repair estimates, and any other relevant documents.
Follow Up on Medical Treatment:
Attend all necessary medical appointments and follow the prescribed treatment plan that has been laid out by your accident doctor. Its important for a personal injury claim that you follow the accident doctors advice. Do not miss appointment's or come up with excuses not to be there, this will cause a gap in treatment and is not good for your claim.
Understand Your Insurance Coverage:
Familiarize yourself with your insurance policy to understand your coverage and rights. Its possible you may have Med pay or pip on your policy. If you don't know, ask your accident doctor to help. Med pay and pip pay for your medical care for you and anyone in your car at the time of the accident
Limit Communication with Others:
Avoid discussing fault or making statements that could be used against you. Direct any inquiries to your insurance company or attorney.
Cooperate with Investigations:
Cooperate with any investigations by law enforcement. Cooperate witht he insuranc eocmpany if your attorney tells you its ok to do so.
Remember, these are general suggestions, and legal processes can vary. It's crucial to consult with a legal professional to ensure you are taking appropriate steps based on the specific details of your situation and the laws in Decatur, GA.

See the doctor first thing after your Decatur auto accident
However, many people again question that if my main objective is to be legally compensated for everything that happened to me then shouldn't a lawyer be my first priority? The answer to that is that to have a lawyer and win your case you actually need to have evidence of your accident and the doctor can prove that you had a car crash. A way to help your lawyer would also be to take pictures of the wreck.
A Decatur accident doctor will know how to document car wreck injuries. And, if you don't go see one, you may not have to see a injury attorney at all, because you won't have a case or claim. See our Decatur accident doctor today and find out how we can help.