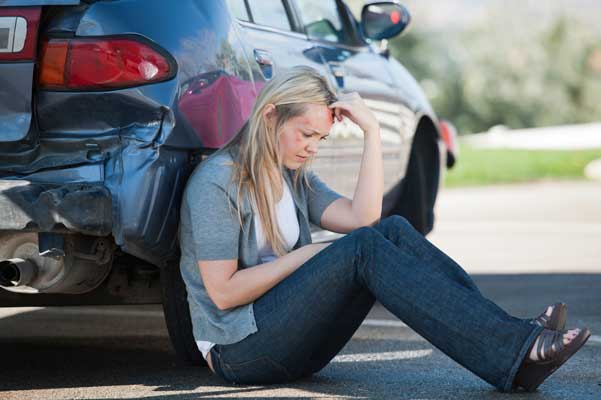 See the auto accident doctor first after your car or truck accident to determine the extent of your injuries. Seeing a car accident doctor once you have suffered a car wreck is the single most important thing you can do to preserve your personal injury case.
A lawyer cannot prove injury without documentation from a car wreck physician. If you never go see a doctor after a car wreck, you do not have a personal injury case. It's that simple.
Accident & Injury Center
218 West 34th Avenue
Anchorage, AK 99503
Phone: (907) 868-7821
Mulholland Chiropractic Center, LLC
2020 Abbott Rd #2
Anchorage, AK 99507
(907) 770-5700
Dr. Charlie Gray
360 E International Airport Rd #4
Anchorage, AK 99518
(907) 563-7700
Effective Chiropractic, PC
Office of Dr. O'mead Rahmanian
Chiropractor in Anchorage AK
7999 Jewel Lake Rd.
Anchorage, AK 99502
Ph: (907) 245-7534
Chiropractic & Rehab Clinic
2008 East Northern Lights Boulevard #100
Anchorage, AK 99508
907-562-6325
Pairmore & Young
Synergy Chiropractic
3210 Denali St. Ste. 1
Anchorage, AK 99503
907.677.6953
Nordstrom Chiropractic LLC
207 East Dimond Boulevard
Anchorage, AK 99515
(907) 344-5633
Anchorage Injury Orthopedic
3801 Lake Otis Parkway, Suite 300
Anchorage, AK 99508
907-562-2277
Adkins Chiropractic
12570 Old Seward Hwy Unit 101
Anchorage, AK 99515
Phone: (907) 333-3535
Alaska Back Care Center
1000 E Dimond Blvd
Anchorage, AK 99515
907-312-5300
Accident Doctors specializes in auto injuries
A accident doctor treats and specializes in nothing but auto crashes. He is able to use physical therapy, medical, and chiropractic care to get you back to pre accident condition.
When you wait, no-one will believe you're hurt. Seeing a car wreck physician promptly is critical. Proper documentation of injuries is important in a case. You can't go see just any physician after an car wreck. You need to see a doctor who treat nothing but accident injuries, these are accident doctors. The doctors and specialist we list on our website handle nothing but auto accident injuries.
Minimal Anchorage insurance requirements:
Bodily Injury-50,000 / 100,000
Property Damage-25,000
Don't wait, go see a Anchorage Accident doctor today
Don't wait to go see a car accident doctor, go today. Waiting might cause problems down the road. Delay or perhaps a gap in medical care is exactly what the insurer calls waiting. If you wait and you are hurt it could cost you thousands of dollars in a recovery.
This is money that is due you that the insurance company will keep. If you have been injured in a Alaska car accident, go to an accident doctor today to get those injuries documented to obtain the settlement you deserve. If you can't locate a doctor close to you, contact us immediately.
After you have been injured see the doctor first. You need to get your issues documented so your lawyer can get you the settlement you deserve. Don't wait to see the doctor, waiting may jeopardize your case. Gap in treatment or delay in medical care might be the reason you do not get a settlement for your injury.
If you have been hurt in an accident and need help finding a doctor, use our zip code function search. If we do not have a doctor listed, contact us immediately, we will find you one.