Auto Injury Doctors Helping Car Wreck Patients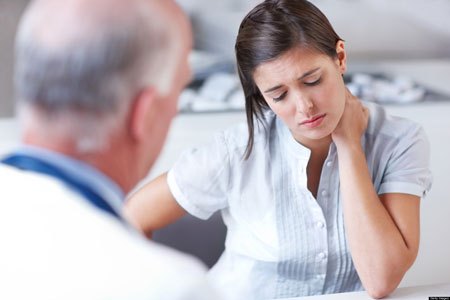 Accident Injury Doctor in San Antonio, Texas. Our San Antonio Car Accident Doctors Specialize in Treating the Victims of Auto Accidents. In case you've been hurt in an auto accident in San Antonio, then allow the network of Auto Injury Clinics at Accident Doctor assist you recuperate physically.
Doctor Gena Ross
Auto accident Doctor
4 locations in San Antonio to serve you
Website
210-900-2520
Our Car Accident Injury Doctor in San Antonio, TX specialize in the rehabilitation of people who are hurt in car wrecks. Our physicians treat nothing but car accident injuries, which makes them a specialist. We focus on your injury rehabilitation. We also make sure that our clients rights are protected by establishing a consultation with a Attorney if needed.
Follow up with my primary care doctor
ER doctors are needed to get you out of instant life-threatening injuries. Prescriptions assist with the pain, but they don't heal the issue. The problem is the injury itself, you don't have a broken bone; you've got a soft tissue injury. Your primary care physician might prescribe Physical rehabilitation. However, in case you're in pain you'll need some kind of therapy so as to get you out of pain, not take pills.
My Doctor won't see me after my car accident
Many primary care doctors don't like 3rd party billing. Instead, they would like to bill your medical health insurance. Even so, when they find out your injury is caused from an automobile wreck, they won't even see you whatsoever. However, a San Antonio car accident doctor will wait to get paid. In addition, you then can concentrate on getting better.
See a Doctor ASAP
Seeking medical treatment from a medical professional as quickly as possible after your injury is critical to both your financial and physical well being. Furthermore, a Car Wreck Doctor has had years of expertise treating injuries and the process of a personal injury case. They'll prepare and keep track of all your medical records and communicate with your attorney to put as little strain on you as possible.
minimum insurance requirements in Texas
Bodily injury liability-30,000/60,000
Property Damage Liability-25,000
Personal injury protection-2,500
Medical Payments-not required
Texas Car accident Statistics (2017 )
254,853 persons were hurt in 2017.
The 2017 death toll for Texas was 3,721
There were 14,299 serious injury crashes in Texas in 2017 with 17,546 people sustaining a serious injury
There were 501 motorcyclists (drivers and riders) killed in 2017.
Fifty two percent (52%) of motorcyclists killed did not wear a helmet.
Pedestrians killed totaled 614 in 2017.
Pedalcyclist killed totaled 57 in 2017.
In case you've been hurt in an auto accident in San Antonio, contact our Car Accident Doctor Gena Ross for a free consultation.
We serve all of the San Antonio area
Alamo Heights
Balcones Heights
Castle Hills
China Grove
Cibolo
Converse
Cross Mountain
Elmendorf
Garden Ridge
Harlandale
Helotes
Hill Country Village
Hollywood Park
Kirby
Lackland AFB
Leon Valley
Live Oak
Olmos Park
Randolph AFB
San Antonio
Schertz
Selma
Shavano Park
Somerset
St. Hedwig
Terrell Hills
Timberwood Park
Universal City
Von Ormy
Windcrest
What to do Following a Car Wreck in San Antonio
Car Accidents are common in San Antonio. The injured parties need to be treated by doctors who are experts in accident injuries. Accident Doctor provides these victims with access to the medical experts they need to assist them with help connect them with a lawyer if needed. In case you've been in a car wreck, there are some steps you can do:
1. Telephone Emergency Services-911:
Priority number one after being in an automobile accident is to contact the police. This may ensure that there's a written report of your injury and if anyone is hurt, they get immediate medical attention.
2. Call a San Antonio Doctor that deals with car accidents
Even when you don't receive medical attention at the scene of your injury, you need to seek it within two days. Many injuries take time to show symptoms, and when they aren't diagnosed as quickly as possible, they may cause issues with a personal injury case. Furthermore, it can cause issues with the insurance company with your pip claim.
3.Get Free Legal advice
Your San Antonio accident doctor works with the best attorneys in San Antonio. The attorney will be able to provide you with a free attorney consultation if you need one.
Common Car Accident Injuries
Whiplash
Headaches
Neck Injuries
Chest Injuries
Back Injuries
Spinal Cord Damage
Soft Tissue Damage
Tingling sensation
Concussion
No matter how minor your car accident seems to be, you still should see a doctor. Property damage to your car does not indicate the amount of injury you sustained. People have been injured with minimal property damage.
Medical care & Delay in Treatment
First, by delaying treatment you might create a minor injury worse. Second of all, your wait will be taken by the insurer and see strategy to mean that you are not hurt. Treatment in the scene if you feel you may be hurt in any way and when offered, ask to be brought to the emergency room.
However, emergency rooms check to see nothing has been broken and send you on your way. Accidents like disks and muscle and joint injuries do not appear on the emergency room Xray. Therefore, follow up with A San Antonio Auto Injury Doctor .
Services Doctor Ross provides
Car accident injury care
Workmans comp treatment
Chiropractic Care
Muscle Stimulation Therapy
Mechanical Traction Therapy
Percussion Therapy
Ultrasound Therapy
Cold and Heat Therapy
Auto Accident Rehabilitation
Direct 3rd Party Billing Services
Attorney Referral If Necessary
Special Diagnostic Testing
Specialist Referral If Necessary
Physical Therapy
Work Hardening
Sports Injury Treatment
Sports Enhancement
Muscle Stimulation
Muscle Conditioning
Chronic Pain Management
Back Safety Programs
Medical Referrals
Injury Rehab
Claims Assistance
Free Consultation
Treatment for the Car Wreck Victims
Recovering from automobile crash injuries can be a drawn out process involving multiple trips to doctors offices. For this reason, make sure to see a San Antonio Auto Accident Doctor ASAP.
Chiropractic Care
Chiropractors use adjustments, manipulations along with other methods to align your back and spine . In addition, pain could be decreased because the pressure of the nerves and vertebrae is gone.
For instance, they use a hands on approach to injury care. They don't resort to using drugs or prescriptions to cover up or mask the injury. Furthermore, they like to work with individuals in a one person setting. A treatment plan is created after an exam. This means you may have to make multiple trips to the doctor, but your roevery will be much faster.
Specialist
On top of Chiropractic care, we recognize the need for specialized care. You may start off with chiropractic care, but end of seeing a medical doctor. Our San Antonio accident doctor has the ability to refer out to the Medical Doctor, Pain management, Neurologist, and Orthopedic doctors.
Contact Our Auto Injury Clinics in San Antonio
In case you've been hurt, or a loved one has been hurt in a car crash in the San Antonio area, it is essential to seek help. Our San Antonio Accident Doctor treats many accident injury cases a year. He has the expertise and knowledge to help you after your crash. If you want to speak with a Car Accident Physician in San Antonio, Texas, Call us today to get a free consultation!
Injured? Schedule Your Free Consultation
Payment options
Med Pay
PIP or personal injury protection
Medical Liens
Attorneys liens
Third party Billing
Seeing a car accident doctor who specializes in auto injuries will give you the treatment and doctors care you need. Likewise, your personal injury attorney will get the documentation they need to prove your auto accident injury.
ChiroCare Injury Rehab
Car Accident Doctor Gena Ross
9902 Potranco Rd #119, San Antonio, TX 78251
8527 Village Drive, Suite 101, San Antonio, Texas 78217
3800 S New Braunfels Ave, Suite 105, San Antonio, Texas 78223
Phone:210-900-2520
Car accident doctors in zip codes: 78006, 78015, 78023, 78073, 78109, 78112, 78154, 78201, 78202, 78203, 78204, 78205, 78206, 78207, 78208, 78209, 78210, 78211, 78212, 78213, 78214, 78215, 78216, 78217, 78218, 78219, 78220, 78221, 78222, 78223, 78224, 78225, 78226, 78227, 78228, 78229, 78230, 78231, 78232, 78233, 78234, 78235, 78236, 78237, 78238, 78239, 78240, 78241, 78242, 78243, 78244, 78245, 78246, 78247, 78248, 78249, 78250, 78251, 78252, 78253, 78254, 78255, 78256, 78257, 78258, 78259, 78260, 78261, 78262, 78263, 78264, 78265, 78266, 78268, 78269, 78270, 78275, 78278, 78279, 78280, 78283, 78284, 78285, 78286, 78287, 78288, 78289, 78291, 78292, 78293, 78294, 78295, 78296, 78297, 78298, 78299, 78827