Car Accident Doctor
A Las Vegas accident doctor is the best doctor to treat with after you have been involved in an auto crash. A Auto injury doctor specializes in the treatment and documentation of personal injuries. The best doctors to see after a las vegas car crash is a doctor who knows how to treat these types of injuries.
Accident MD
Serving Las Vegas
Las Vegas, NV
702.664.1225
Over 20 locations throughout Las Vegas
Call for one closest to you
Website
See a Doctor ASAP
Why should you see the doctor first? Hidden injuries and medical adjusters for the auto insurance company is one reason. Adjuster will look the first time you sought medical treatment after you car accident. Furthermore, if that time is one month, you may in trouble. Hidden injuries are not really hidden, they just are not known. Why? Because the pain is not there. Pain may come later because your body may have released adrenalin in your bloodstream. This will dull or diminish the pain all together. However, days or weeks after the accident you may start to feel some pain. That's why it's crucial to see a doctor after a car crash.
you may suffer from these symptoms
Arm Pain
Back Pain
Contusions (bruising)
Depression
Difficulty concentrating
Dizziness
Leg Pain
Muscle Weakness
Neck Pain
Numbness
Spasms
Sprains
Strains
Tension
Whiplash is common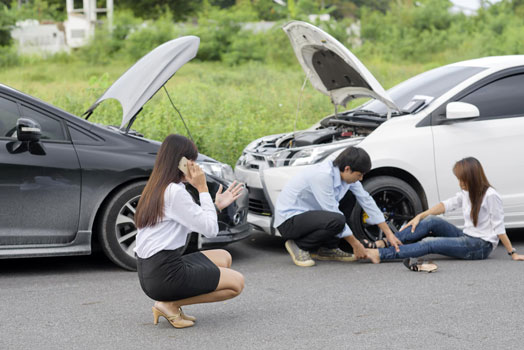 This is one of the most common auto injuries. It is usually caused from getting hit in the rear. It will cause tingling sensations and numbness in some cases. Whiplash can be treated and the pain can be subdued if you see a las vegas accident doctor ASAP. The effects of whiplash can be long lasting if left untreated. This is why we always push for you to get to a Accident doctor in LAs vegas quickly.
Gap in treatment
Gaps in medical care may cost you real money in the long run. Gaps may be that you waited to see doctor, or you missed a few appointments. Missed appointments will be looked at that you were not hurt by the insurance adjuster.
It is possible the medical adjuster will say you are not hurt. Furthermore, a attorney may not take your case based on gaps in medical treatment. So, do yourself a favor and make sure to see a Las Vegas car accident doctor ASAP.
A Las Vegas Accident doctor can validate your auto injuries
Medical conditions after car accidents need proper documentation to support the claim. And, your personal injury attorney needs it to show that your injuries did in fact come from the car accident. Some doctors, not all, have no idea how to show an injury came from a las vegas car crash. Furthermore, if you don't have this medical evidence, your claim more than likely will be denied and you will be paying for your car accident care.
Accident MD
Serving Las Vegas
Las Vegas, NV
702.664.1225
Over 20 locations throughout Las Vegas
Call for one closest to you
Website
See the a las vegas car wreck doctor first after you have suffered an injury in an auto crash. Your car wreck doctors will be able to provide you with the necessary medical care you need, and the documentation to prove your injury. We do offer a free consultations with our Las Vegas car accident doctors.
Car Accident Doctors in Zip Codes:, 88901, 88905, 89101, 89102, 89104, 89106, 89107, 89108, 89109, 89110, 89116, 89117, 89124, 89125, 89126, 89127, 89128, 89129, 89130, 89131, 89133, 89134, 89136, 89137, 89138, 89143, 89144, 89145, 89146, 89147, 89149, 89151, 89152, 89153, 89154, 89155, 89157, 89158, 89161, 89162, 89163, 89164, 89166, 89185