No fault-PIP Doctor & Personal Injury Clinics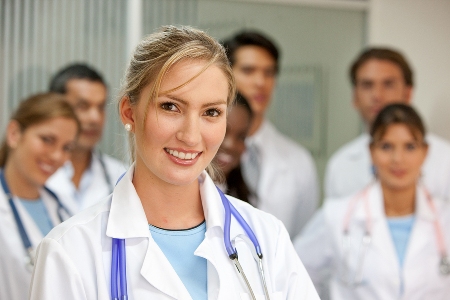 A highly trained Doctor can determine the quantity of damage you might have received from an car or truck accident. Louisville accident Doctor Harold Byers has had over 32 years experience treating car and truck accident injuries related bodily injuries and expert testimony.
After you have been injured in car or truck accident, call Dr. Harold Byers first. Calling the doctor first will insure the integrity of your personal injury case. Doctor Herald's experience as a Louisville accident doctor will help you get the maximum recovery from your personal injury.
Injury Care Chiropractic
Dr. Harold Byers, Jr., B.A., M.S., D.C.
3813 7th St. Road
Louisville, KY 40216
Phone: 502-635-CARE (2273)

We offer transportation if needed.
We offer Medical Pain Management referral.
Our office has Spanish and Arabic speaking assistants.
Call your Louisville Accident Injury Doctor…..Dr Byers, Jr.
Services
Car accident injury care
Workmans comp treatment
Chiropractic Care
Muscle Stimulation Therapy
Spinal Decompression Therapy
Mechanical Traction Therapy
Percussion Therapy
Flexion Distraction Therapy
Ultrasound Therapy
Auto Accident Rehabilitation
Direct 3rd Party Billing Services
Attorney Referral If Necessary
Special Diagnostic Testing
Specialist Referral If Necessary
Cold and Heat Therapy
Physical Therapy
Work Hardening
Sports Injury Treatment
Sports Enhancement
Muscle Stimulation
Muscle Conditioning
Chronic Pain Management
Back Safety Programs
Medical Referrals
Injury Rehab
Claims Assistance
Free Consultation
PIP and No fault doctors in Louisville
What is pip or no fault doctors you may ask yourself. These Louisville no fault doctors can bill third party auto insurance or pip. You and anyone in your auto at the time of the car accident can get the medical care you need. It does not matter if you were at fault in the car accident or not. If you had a car wreck and it was your fault, you can still see a no fault or PIP doctor.
These doctors bill third party, so there's no need for you to worry about paperwork. They usually do all the filing with the auto insurance company. All you need to do is follow the advice of your Louisville pip doctor and continue on your recommended schedule.
Conditions
Neck Pain
Back Pain
Knee Pain
Radiating pain and numbness
Ankle Pain
Wrist Pain
Sprain/Strains of muscles
Muscle weakness
Migraine headaches
Tension headaches
Sinus headaches
Joint pain
Osteo arthritis
Sinus Problems
Carpal Tunnel Syndrome
Chronic Fatigue Syndrome
Fibromyalgia
Tennis Elbow
Frozen Shoulder
Shoulder pain
Hip pain
Disc Degeneration
Pulled Hamstrings
Sports injuries
Tendonitis
Herniated Disc
Postural Abnormalities
Post-Operative Rehabilitation
Pro-Active treatment
Sports Performance Enhancement
Wellness Care
Slip and Fall Accident treatment
Auto Accident treatment
Work Injury treatment
Injuries
Louisville car and truck accidents are one of the top causes of chronic Injuries in the United States. Motor vehicle trauma is the greatest agent for chronic back and neck injuries; the most typical diagnosis given is sprain / strain. Many of these car or truck crash-related injuries are the result of "whiplash injury" (a.k.a. soft tissue injury) but very few doctors know how these injuries may last forever, and can lead to years of arthritis with pain and suffering.
Whiplash
Whiplash is the most common auto injury in a rear end collision. After a car wreck you generally go to the Emergency room. The doctor may give you pain killers and muscle relaxers and send you on your way home. Pain killers work to kill the pain, but they do not heal or cure anything. A chiropractor is trained to diagnose, treat, and document whiplash injuries.
Whiplash injuries need to be documented by a doctor who treats auto injury's. Even collisions less than 10 mph can cause whiplash. Whiplash if left untreated may cause lasting pain and injuries. After an accident you may not feel any pain at all, it is advisable to get checked after any type of auto accident. Dr. Herold Byer's has had over 33 years treating whiplash injuries.
Symptoms
I have even seen patients come in 3-6 months after an accident and still have all sorts of whiplash symptoms that seem to of come on overnight when in fact it was inflammation that's been there ever since the date of the car or truck accident. Most of the time there exist dysfunction following sprains/strains, then inflammation, followed by pain. I have seen a large number of patients who had inflammation and very little pain and then finally one day they've got full blown pain.
Call Today
Louisville Chiropractor Dr. Byers, Jr. D.C. is trained at finding any areas that could have been torn or inflamed following a car or truck accident. If you have had a car or truck accident, you require the skills of and experienced Louisville Chiropractor to determine if you could have acute or permanent injury. These injuries may last for months as well as years. If you have some problems such as stiffness, soreness, or mild pain…….it's time to be checked out.
About Us
We are an ultra-modern office that offers a soothing and friendly atmosphere. Our hours are flexible and walk-ins are welcome. Our pledge is to provide the best care possible for patients suffering and injured. That is the difference why we've become St Matthews #1 place for car and truck accidents and rehabilitation. We actually do CARE.
Meet the Doctor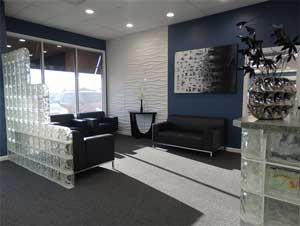 With over 32 years of clinical experience in treating auto, work and sports injuries. Doctor Byers, D.C. has received extensive education in Chiropractic, General Medicine, Orthopedics, Personal Injury, and Impairment Rating.
Doctor Byers, enjoys family life, sports, and is an internationally published author. With this stressful time during your accident, we will be glad to assist you with the paperwork. Chiropractic, rehab and exercise within our over 4,000 sq. foot ultra modern office. State-of-the-art equipment for the care and treatment of injuries.
We offer transportation if needed. We offer Medical Pain Management referral. Our office has Spanish and Arabic speaking assistants. Call the doctor first. Don't let a gap or delay in medical care hurt the integrity of your personal injury case. See Dr. Byers immediately following your St Matthews car or truck accident.
Call Sherri at 635-CARE(2273) She will assist you with questions you might have regarding your Louisville car or truck accident
Injury Care Chiropractic
Dr. Harold Byers, Jr., B.A., M.S., D.C.
3813 7th St. Road
Louisville, KY 40216
Phone: 502-635-CARE (2273)
Fax: 770-565-8992