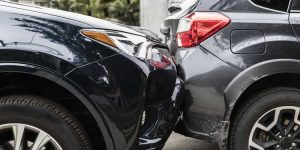 Auto Accident doctors Brandon
Brandon Car accident injury Doctors helping the injured after a car wreck. Our no fault and pip doctors treat nothing but personal injuries that resulted in a car crash. After being injured in a car accident, it is vital to seek medical attention immediately (14 days).
We treat patients who have been involved in auto accidents and accept all types of auto insurance.
Brandon Auto Accident Doctors
Car Accident? Call Today!
Brandon Fl.
813-922-3882
Getting treatment for an auto injury
Vehicle accidents not only have a serious impact on people involved but also on their families and loved ones. Auto accidents result in hundreds of thousands of injuries and deaths each year. Coupled with the fact that many people will not even start to experience signs of their issues. Furthermore, it's hard to know how to get the best treatment and see the best doctor. When the pain starts, the injuries can prevent you from doing day to day things that you normally do.
We are auto accident doctors serving Brandon. Dont not delay seeing a pip doctor if you've been in an automobile collision. Inform us about your injuries and get a free case evaluation.
Experienced Accident Doctors
We have both trained and skilled auto accident doctors at our Brandon clinic with years of experience. Our doctors use a multidisciplinary to our auto accident care. Our doctors have the tools to help our patients, and help them reach there pre accident condition
Here is how our doctors help you, after a Brandon car accident:
Treatment maintenance plans
Comprehensive medical services
Pain management and treatment
Full Reporting and Documentation for your case
We treat many kinds of conditions
Our doctors are ready to treat you after an auto crash in Brandon Florida.
Following an automobile crash, your lawyer, auto insurance company, or primary care doctor  might send you to our practice for your car accident injuries. We put together a treatment plan and work with your attorney to prove injury. We work with all attorneys after car accidents or we can help you find a good accident attorney, skilled in collisions and recovery.
Find Medical Assistance, see a doctor
Individuals are confused after an automobile collision. Many report feeling light headed and dizziness, and even seem to forget the time afterwards. Of course, they have pain and discomfort, but the trauma and adrenalin following the wreck prevents them from identifying the true nature of their injuries.
Many don't even know they are hurt until days or even weeks later.  After time, these somewhat minor issues may evolve into considerably more acute pain and long term damage. Its more important now that you see our Brandon accident injury doctors for a free evaluation.
Delayed care
The effects of car crashes can life changing, that's why it's imperative to see a auto accident doctor following a vehicle crash. Delaying seeing a doctor may allow sustained conditions to worsen, making your recovery process more strenuous and costly. Our Brandon auto injury doctor has extensive expertise in treating car, truck, and motorcycle wreck injuries, and the tools to effectively help you recover.
Our objective is to concentrate on helping you recover.  We have a variety of accident doctors to help you after your car wreck injury. We have medical, chiropractic care, pain management, orthopedic.
Accident Doctor treatments include:
Spinal and neck adjustments
Muscle manipulation and stimulation
Imaging, MRI, X-Ray
Trigger point injections
Steroid injections
local injections
Pain management
Injuries
Neck and back pain
Fractures
Sprains
Dislocations
Bruising
Whiplash
Accident Doctor Group
1355 Oakfield Dr
Brandon, FL 33511
Accident Doctor Group
1111 Oakfield Drive, Suite 103
Brandon, FL 33511
Accident Doctor Group
510 Vonderburg Drive Suite 200
Brandon, FL 33511
Our doctors
From minor issues to extensive injuries, our Brandon accident doctors can treat the auto injury you have sustained.
Automobile Accident & Injury Resource Center
Car wrecks can occur on your way to work, home, or even out joy riding on a Sunday afternoon. You can't plan for a vehicle accident and nobody gives you a warning, so there's no telling where or when an accident might occur. You may even be at danger of being hit by a negligent driver, or possibly hit by an uninsured motorist. This is the reason you want an Clinic that specializes in Auto Injuries to properly evaluate your personal needs and well being.
You might be entitled to 100 percent of your medical expenses & Doctor Visits.
The Best accident doctor in your Area

Are you looking for an auto accident doctor in the Brandon Florida area? Well, look no further! We have the top auto accident doctors and injury clinics in Hillsborough County.  We combine the best of many years of expertise in helping victims with auto cases recover from car wrecks. In addition to auto accidents, we also have the skills and resources needed to ensure that a case holds up in court.
Regardless of how complex your case is or the extent of your injuries, we always ensure full recovery and successful results. We have been in operation long enough to witness the various mistakes made by accident victims.
We know about the issues that people incur after a car wreck as well as the expenses of handling these medical conditions. Furthermore, we know how devastating and stressful it can be to find a doctor on your own. It's these experiences that give us the drive to ensure we help you recover from your auto injuries.
You may call us with any questions after your auto crash and our doctors will help you find that next step on your road to recovery. We'll answer all your questions and advise you on the best path ahead. Contact us today, or fill out the form even when you've been to the courts and have not been compensated. We'll do anything and everything to ensure you achieve success in your case.
PIP and seeing a doctor
If you've been hurt in a vehicle or motorcycle accident, you may be qualified to $10,000 to cover 100 percent of your medical injury expenses and treatment. This is known as Personal Injury Protection or PIP.  Just make sure to see an car accident doctor within 14 days of your collision to qualify.
Filing as no fault claim
If you've been involved in a car accident in Brandon, Florida, you may need to file a Personal Injury Protection (PIP) claim to cover your medical expenses and certain other losses, regardless of who was at fault. PIP insurance is mandatory in Florida, and it typically covers up to $10,000 in medical expenses and lost wages.
Here's a general guide on how to file a PIP claim in Brandon, FL:
Report the Accident
Notify your insurance company of the accident as soon as possible. Most insurance policies have a requirement that you report accidents promptly.
Seek Medical Attention
Visit a brandon accident doctor for an evaluation of your injuries, even if they seem minor. PIP coverage can help pay for your medical expenses, but you must have documentation of your injuries.
Provide Information:
When reporting the accident to your insurance company, be prepared to provide them with information such as:
Your policy number
Date, time, and location of the accident
Names and contact information of all parties involved, including witnesses
A description of the accident
Complete Required Forms:
Your insurance company will likely provide you with PIP claim forms to complete. These forms may include a "Notice of Injury" form and a "Medical Authorization" form.
Submit Medical Bills and Records
Ensure that all medical bills and records related to the accident are submitted to your insurance company for reimbursement. Keep copies of all documents for your records.
Cooperate with Insurer
Be prepared to cooperate with your insurance company during the claims process. They may request additional information or documentation.
Comply with the 14-Day Rule
In Florida, there is a "14-day rule" for PIP claims. You must seek medical treatment within 14 days of the accident to be eligible for PIP benefits. Failure to do so may result in denial of your claim.
Keep Records
Maintain a detailed record of all communication with your insurance company, including names, dates, and summaries of conversations.
Legal Counsel
If you encounter difficulties with your insurance company or if your claim is denied, consider consulting with an attorney experienced in PIP claims or personal injury law. They can help you navigate the process and protect your rights.
Remember that the specific procedures and requirements for PIP claims can vary by insurance company, so it's essential to follow the instructions provided by your insurer and consult your policy documents for details. Additionally, if you were not at fault in the accident and have substantial damages, you may also consider pursuing a third-party claim against the at-fault driver's insurance. An attorney can advise you on the best course of action based on your individual circumstances.
See a medical specialist first after your Brandon car Accident
Why see the doctor or injury clinic first? I thought I expected to seek a legal counselor first? Any honest accident attorney will disclose to you that the most imperative thing you could do in individual damage case is to see a medical specialist.
You can hold off on meeting with an attorney.  They are not going anywhere and will be waiting  when you come out of the doctor's office…more than happy to help in any way.  Our doctors can also recommend attorneys who specialize in cases similar to yours.
Your accident doctor will also be the one to give documentation to your legal counselor, so a strong working relationship is a big plus. A Brandon accident doctor knows how to auto wreck wounds, get your personal injuries documented today by an auto injury doctor in Brandon.