Car Accident & Pip Doctors
Our St Petersburg Accident Injury doctor will accept all PIP and NO fault insurance, and attorney liens.
Chiropractic Care is common after an automobile crash. If you have been injured in the greater St Petersburg area and need a no fault accident doctor, call one of our clinics today. We treat rear end collision injuries from minor soft tissue pain to severe injuries.
Baker Injury Center
3801 Park St N #3
St. Petersburg, FL 33709
727-328-4801
Why Choose an No Fault Accident Doctor from us?
No all doctors are created equal, as far as personal injury is concerned. Many doctors or specialist don't deal with issues resulting from car crashes. Most of our accident doctors treat nothing but personal injuries. Which makes them the best at what they do.
Many victims do not realize the extent of their injuries for days or weeks. Minor surface pain can be the outward sign of internal bruising or tearing. Don't let a minor pain turn into lifelong suffering. Our St Petersburg Accident Doctor offers chiropractic care to treat the source of your injuries.
victims suffer a variety of injuries including:
soft tissue damage
whiplash
back pain
scrapes
burns from airbags
broken bones
Don't Be a Victim
If effect, car wrecks are one of the most life changing events most of us will ever experience. While many car wrecks can be minor, the injuries can last for months if left untreated. The number one reason for lasting pain is failure to seek a accident doctor ASAP after an automobile crash. Because of the wide range of auto injuries, finding a accident doctor that can treat and document case is key to success. We work with a range of Attorney Networks that can provide help for your commercial, PIP and NO fault Personal injury cases. Contact our St Petersburg car accident doctor today and receive treatment the same day.
Our St Petersburg Car Accident Doctor treats the following Personal Injuries:
Whiplash
Eye Pain
Headaches
Dizziness
Neck Strains
Back Pain
Bruising/Bleeding/Broken Bones
Shoulder Pain
We can refer you out to a specialist doctors if needed. The majority of auto related injuries are soft tissue injuries. In some cases, specialist are needed and we do provide that. You may need to see a
Medical Doctor
Orthopedic Doctor
Neurologist
Pain management Doctor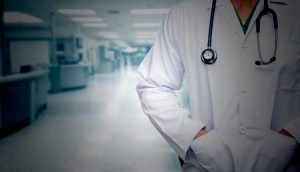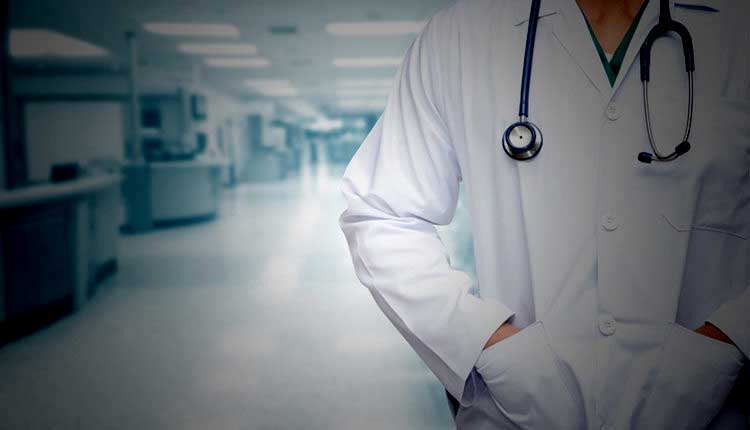 Don't Miss your 14 Day PIP Insurance Coverage Window
We offer same day treatment.
Get treatment from a St Petersburg Accident Doctor who knows how to document your case and can represent your case in court. We work with all Attorneys that handle car wrecks. If you need an attorney, we certainly can help you find the best one. Even though a low speed car crash may cause minor damage to your car or truck it can cause long lasting issues and pain. Because the soft tissue damage is not easily detected using X-Ray & MRI's, Chiropractic Care is recommended.
What are some of the common signs of Whiplash?
Whenever you feel pain in the neck from an automobile crash, chances are good that you have some form of Whiplash. If fact, most Accident Doctors will commonly refer to neck related issues as whiplash. In general, whiplash is treatable with proper care from a Car Accident Doctor. However, if left untreated whiplash injuries can cause chronic pain and discomfort. Further, whiplash injuries are hard to detect using x-rays, MRI or other imaging. The best advice we can give you from many years of treating victims is to get checked out immediately. Don't delay treatment. We take walk ins and accept all PIP and NO Fault insurance.
After the Accident
Because of the number of patients we have seen, our Accident Doctor knows how to treat personal injuries. However, one topic we don't get the chance to discuss often is what to do after an auto crash. Many patients report feeling sick, dizzy, or even a rush of adrenaline after a rear end collision. The best accident doctor advice in our years of experience treating victims, is to stay calm after the car wreck . And, to seek medical care
Accidents happen every day and to just about everyone eventually. In fact, we find that most of our patients have been in previous auto accidents. Try to take mental notes of the scene. Did you have a rear end accident or side impact accident? Maybe your car spun in circles or you hit a car in front of you after the impact. These small notes will help your Attorney and Accident Doctor properly assess your case.
Finding the Best Accident Doctor after a car wreck
Sadly, most people think of an accident doctor after an car wreck due to the constant advertising. The right Car accident doctor can help build your case, track expenses and most importantly work with your Attorney. A good Accident Doctor will support your Lawyer and provide documentation of your issues, treatments and future needs. Generally speaking, seeking a accident doctor after a car wreck is the best thing you can do.
A Car Accident Doctor knows which Attorneys will help support your case. Our Accident Doctor in  St Petersburg works with many attorneys. And, if you need one, just ask. Together we form a team that can stand up to the insurance companies.
Don't delay treatment; call our St Petersburg Florida Accident Doctor today.
Schedule a no-cost consultation today with your St Petersburg Accident Doctor
Car Wrecks happen to everyone but you don't have to be a victim. We accept PIP and NO Fault insurance for all Car Wrecks, Slip and fall and Commercial Cases. Call our office today. We accept Walk Ins and Same Day Appointments.
Baker Injury Center
3801 Park St N #3
St. Petersburg, FL 33709
We also have a network of accident doctors that can help you in the surrounding areas: Clearwater, Bellaire, Largo, Feather Sound, Gandy, Pinellas Park, Lealman, Gulfport, St Pete Beach, Tierra Verde, Indian Shores, North Redington Beach, Seminole.