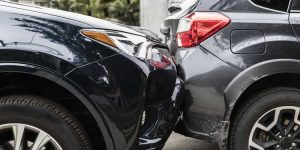 Norcross Accident Doctors
A Norcross accident doctor is trained to deal with a broad range of personal injury. Whiplash being one of them. Whiplash is common, but there are also some other personal injuries a Norcross accident doctor can treat and document. You never need an attorney to treat with us on your first visit.
Accident Doctor Group
911 Jimmy Carter Blvd
Norcross, GA 30071
se Habla Espanol
770-282-8989
After you have been hurt in an auto crash, it's wise to see a accident doctor ASAP. Delaying your medical care for soft tissue issues could have long term effects. Your Car Accident doctor will locate the source of the issues, rather than cover them up with drugs.
Our Norcross accident doctor is the best choice for care & treatment. Our doctors will work with your attorney on a lien. We can also recommend an attorney if you need one. We know some of the best PI attorneys in Metro Atlanta.
What you should after a Norcross Accident
If you are involved in a car accident in Norcross, Georgia, or anywhere else, it's important to follow specific steps to ensure your safety, the safety of others, and to protect your legal and insurance interests. Here's a general guide on what you should do after a car accident in Norcross, GA
Ensure Safety
Check yourself and others. Call 911 immediately if anyone is hurt or in need of medical attention.
If it's safe to do so, move your vehicle to a safe location, out of traffic, to prevent further accidents
Contact Law Enforcement:
Call the police to report the accident, even if it's a minor one. You will need a police report for insurance purposes. Cooperate fully with the responding officers, providing accurate information about the accident.
Document the Scene
Take photos of the accident scene, vehicle damage, road conditions, traffic signals/signs, and any visible issues.
Write down your own account of how the accident happened while the details are fresh in your memory. Obtain contact information from any witnesses who saw the accident
Call a Norcross Accident Doctor
Even if you don't initially feel hurt, it's a good idea to see a Norcross accident doctor. Some injuries may not be immediately apparent. Keep all medical records and bills related to the accident.
Consult with an Attorney
If the accident involves significant damage, injuries, or disputes over liability, it may be wise to consult with a PI attorney. They can help protect your legal interests and negotiate with insurance companies if necessary.
Obtain a Copy of the Police Report
Request a copy of the police report from the responding law enforcement agency. This document will be important for insurance claims and potential legal proceedings.
Follow Through on Medical Treatment:
If you are hurt, follow your doctor's orders, and attend all recommended medical appointments and therapies.
Maintain Records:
Keep all documents related to the crash, including medical records, doctors bills, correspondence with insurance companies, and any receipts for expenses related to the accident.
Know the Statute of Limitations:
Be aware of the statute of limitations for personal injury claims in Georgia. This is the legal time limit within which you must file a lawsuit if necessary. Georgia has a 2 year limit for which you can bring a lawsuit against the at-fault party driver.
Remember that every car accident is unique, and the steps you need to take may vary depending on the circumstances. It's essential to consult with doctors and attorney professionals as needed to ensure your rights are protected and you receive appropriate care and compensation if you were hurt.
Notify Your Insurance Company:
Report the accident to your insurance company as soon as possible. Provide them with accurate information about the incident.
Follow their instructions regarding the claims process.
Our Norcross Accident Doctors
Seeing the right car accident doctor after your auto crash can help decrease treatment time. And, when you go right away, it will help your case and your health. Injuries that may be long lasting are cut short by seeking immediate medical care. Imaging such as X RAYs may not show the full extent of your injuries. However, an MRI can show damage such as soft tissue. Norcross Injury Doctors offers all the medical care you need under one roof. Whatever treatment you choose, your injury must be documented by a doctor to support medical claim.
Accident Attorney Doctor Affiliation
A accident doctor will work with most metro Atlanta attorneys on a lien. The Norcross Accident doctor understands the mechanics of accident related injuries. Thus, making him an asset to a attorney. Our accident doctor provides the quality results you expect from the best Norcross Injury Clinic in the area. We specialize in personal cases, which makes us the best doctor to see.
We also handle Slip and Fall, motorcycle, pedestrian and tractor trailer accidents. Injury doctors that work with attorneys on medical liens are hard to find.
Accident Doctors Document Auto Accidents
A accident doctor follows his high standard for injury cases. Furthermore, it involves detailed personal & medical information. This process involves detailed intake information including medical history, injuries sustained and treatment. A report prepared by your doctor is given to your attorney. It is used to prove injuries sustained in your auto accident. Furthermore, it helps support your claim to injury.
Chiropractic Care & Imaging Services
When you see the accident doctor for the first time, they will do some X-RAYS. Some injuries are hard to see on X-RAYS. It is for this reason, the doctor may order an MRI to see what soft tissue damage you have. Soft tissue damage is tendons, ligaments, and muscles. They can become stretched beyond their limits or even torn. Chiropractic care can address many personal injuries. Our Norcross accident doctors are chiropractors and medical doctors.
Personal Injury Treatment Plans
One size fit all; we don't think so. Everyone is different and auto injury affects some people completely differently than others. A 19-year old's needs may be a lot different from a 43-year-old mother of 3.
What is a treatment plan?
A plan that is put in place by your doctor to help you recuperate to your pre accident condition. This may include constant visits to a Norcross accident doctor. What works for some, may not work for all. You have to be able to tell what the person needs and is effective at helping them with their injuries.
An injury treatment plan, also known as a rehabilitation or recovery plan, is a structured by a doctor and personalized approach to managing and healing from an injury. It is designed to help individuals regain their physical health, function, and mobility after an injury. Injury treatment plans can vary widely depending on the type, severity, and location of the injury, as well as the individual's age, overall health, and specific needs.
Here are the key components of a typical injury treatment plan:
Diagnosis
The first step in creating a treatment plan is to accurately diagnose the injury. This may involve doctor examinations, imaging tests (such as X-rays or MRI scans), and consultation with accident doctors, such as physicians, physical therapists, or orthopedic specialists.
Goal Setting
Once the injury is diagnosed, specific goals are established for the recovery process. These goals can include pain reduction, improved range of motion, regaining strength, and returning to normal activities.
Treatment Modalities
Depending on the injury, treatment modalities may include
Rest
In some cases, rest is crucial to allow the injured area to heal properly.
Physical Therapy
Physical therapists design exercises and techniques to improve strength, flexibility, and function.
Medication
Pain relievers or anti-inflammatory drugs may be prescribed to manage pain and reduce inflammation.
Surgery
In some instances, surgical intervention may be necessary to repair damaged tissues or bones.
Bracing or Splinting
The use of braces or splints can provide support and stability to injured areas.
Heat or Cold Therapy
Applying heat or cold packs can help alleviate pain and reduce swelling.
Rehabilitation Exercises
Specific exercises are prescribed to help the injured individual regain strength and mobility. These exercises are often tailored to the individual's needs and may involve stretching, strength training, balance exercises, and more.
Monitoring and Progress Evaluation
Regular follow-up appointments with accident doctor professionals are essential to assess progress and make any necessary adjustments to the treatment plan.
Lifestyle Modifications
Depending on the injury, individuals may need to make temporary or permanent lifestyle changes. This can include dietary adjustments, modifications to daily activities, and ergonomic improvements to prevent re-injury.
Education
Patients are often provided with information about their injury, including how it occurred, how to prevent future injuries, and self-care techniques to manage pain and discomfort at home.
Psychological Support
In some cases, injuries can have psychological effects such as anxiety or depression. A treatment plan may include counseling or support to address these issues.
Return to Activity
Once the individual has sufficiently recovered, the treatment plan may include a gradual return to normal activities, work, or sports, taking care to avoid re-injury.
Long-Term Maintenance
In some cases, ongoing maintenance exercises and strategies may be recommended to prevent future injuries or manage chronic conditions.
It's important to note that injury treatment plans are highly individualized and should be developed in consultation with doctors who have expertise in managing specific types of injuries. Adherence to the treatment plan and open communication with accident doctor providers are crucial for a successful recovery.
Our Accident Doctor Treats all accident injuries
Neck Injuries
Injury Doctors can help find the issues of what is causing your pain. Neck pain is often associated with Whiplash. Also, Headaches are a very common occurrence after a auto accident. An injury doctor can use all the tools at his disposal to help find and treat all your neck and back pain.
MRI Scan
You may not see what the source of your pain is from an X-RAY. So, your Norcross auto accident doctor may order an MRI. An MRI will help him identify what the injuries are as well as the documentation for your personal injury lawyer.
Whiplash
Directly following an auto crash, your accident doctor may use techniques to help inflammation subside. Furthermore, these techniques can be used for whiplash. It helps restore range of motion back in the neck region. This may include stretching and adjustments to your spine.
Accident Doctors for car accidents understand treatment for injuries suffered in a auto crash. Your auto accident doctor may use ice or heat for your neck during your medical treatment plan. Adjustments can help with pain, and restore range of motion as well as decrease inflammation.
All of our Accident Doctor locations have the ability to treat and document Whiplash , call us today.
Broken bones-Compound Fractures
In some cases, people have broken bones. Some people might be more susceptible to broken bones than others. Older woman and men may break bones more easily. Broken bones and compound fractures would require immediate medical assistance through the ER or Hospital. An Accident Doctor would be able to treat broken bones in our Norcross Office.
Call our Accident Doctors Today for a FREE Consultation
We accept all types of auto insurance. Don't have insurance; we have a network of qualified attorneys who can help you. And, we accept LOP, medical liens, and Attorney liens and cash. Furthermore, we treat walk-ins for auto injuries. Come to our Norcross Accident Doctor Clinic today for your personal injuries. Our doctors are the best at what they do