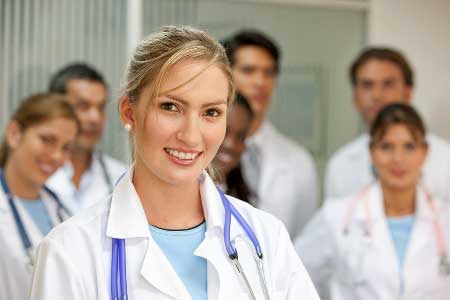 Seeing an Accident injury doctor in Memphis if you have been hurt is critical in a personal injury case. To file a injury claim in TN. On a personal injury claim in TN, you only have 1 year to file or settle your car accident case. If you have been hurt in a Memphis car crash, your time is very limited, so waiting to see a Memphis car accident doctor is not an option. You need to see the accident doctor ASAP.
NorthStar Medical
Serving Memphis Accident Victims
Contact us immediately so that we may help you and get you to a doctor who can document your issues after your Memphis car wreck so your personal injury attorney can get you the settlement you deserve. See a Memphis medical doctor FIRST, so that they might be able to determine your medical condition and start your recovery process as soon as possible.
Services provided include:
Medical management of personal injury cases
epidural
trigger point injections
nerve blocks
physical therapy evaluations and treatments
personal injury post motor vehicle accidents and slip and falls.
MDs:
Dr. Tom Hodgkiss
Ashley Pennington, FNP
Octavian Sharp, FNP
Anuj " Andy" Jain, PT, DPT
Adam Burch, PTA
Minimal Tennessee car insurance
Bodily injury liability-25,000/50,000
Property Damage Liability-15,000
Medical Payments-not required
See a the Memphis auto accident Doctor ASAP
The statute of limitations is only one year, so you got to get to the auto accident doctor now, not later. Furthermore, if you want to hire an attorney for your case, they don't like waiting to the last minute to file suite. The time starts the day of your car crash and ends a year later. Sound like a long time doesn't it, its not. Seeing our Memphis medical doctor is crucial to the success of your case. We will work with your lawyer to ensure your time does not run out.
Waiting to see our doctor also creates a gap in medical treatment. Medical adjusters like to use gaps not to pay for injury claims. You need to be aware that they may use any and all previous incidents against you to diminish your injuries, or to say they came from somewhere else. It's important to see a Memphis car accident injury doctor today.
We can help you with
Back Pain
Broken Bones
Contusions
Depression
Difficulty concentrating
Dizziness
Fatigue
Headaches
Irritability
Leg Pain
Lower back pain
Muscle Weakness
Neck pain
Numbness
Shoulder Pain
Sleep issues
Soreness
Spasms
Sprains
Strains
Tension
Tingling sensation
Whiplash
Don't have money to see a TN car accident doctor?
After an auto accident, the last thing you want to do is pay for your clinic visit. After all, the accident wasn't your fault. Our Memphis accident doctors have several ways they get paid. And i might add, these ways don't include you paying money out of your pocket. Our accident doctors can file an attorney's lien. However, they may not work with all accident attorneys.
And, one reason they don't do so, is because attorneys are trying to watch out for themselves and not there clients. Our physicians are not going to charge you for your visits with them. They are going to wait until your case settles and then get paid from the attorney. Or they will file a medical claim under med pay or pip. Don't delay in coming to see our Memphis auto accident doctors, they are here to help you anyway they can
Serving all of Memphis and surrounding cities
Arlington
Bartlett
Brownsville
Collierville
Corinth
Covington
Forrest City
Germantown
Hernando
Holly Springs
Horn Lake
Jackson
Lakeland
Marion
Memphis
Millington
Oakland
Olive Branch
Ripley
Southaven
West Memphis
See a auto injury Doctor today
Because of Tennessee's personal injury statute, it's critical to see a Memphis auto accident doctor right now if you are hurt in a auto crash. Waiting will not help you get the settlement you deserve for your injuries. Our medical doctors are a multidisciplinary clinic specializing in Memphis car wrecks.