Car Accident Doctors in Gainesville GA
Auto injury Clinic & Personal Injury Doctor
Doctor in Gainesville that can treat auto injuries. These car accident doctors specialize in personal injuries resulting from Tractor trailer, motorcycle, and car crashes. Maybe you were hurt on the job and need to find a workers compensation doctor. All of our doctors work with attorneys for your medical treatment no matter how you were hurt.
Injury Care
Main Street
Gainesville, Ga.30501
770-282-8989
Car Accidents
Car accidents are something that you will have to either face or endure at one part in your life. Either sooner or later. So, it is best to be prepared for something that is very common in the world of speeding motorists and fast cars. So first what you want to do is make sure that you have not left any loopholes open for your insurance company to be able to exploit as well as making sure that you have all the evidences present with you as well.
As soon as you were part of a Gainesville Car Accident you have to see the doctor as soon as possible afterwards. This makes sure that you avoid any problems in your case of the injury such as a gap in medical care. For those who do not know a gap in medical care is when you wait before getting medical treatment or delay it yourself. Auto Accident Injuries require documentation in case you will bring your case forward with a person injury lawyer. Without that you may not be getting any settlement at all. Immediately after you are in an auto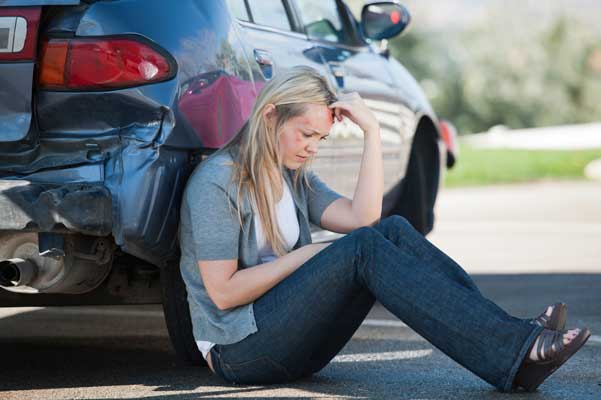 accident makes sure to see a Gainesville doctor.
How soon should I see a Gainesville Accident Doctor?
Immediately would be the best answer that I can give you. If you are injured in a major way that requires medical help it goes without saying that you should prioritize a visit to the doctor as soon as it is possible for you. However, even if you aren't injured in a way that would require a great amount of medical care of attention you should still visit the doctor first no matter what the circumstances are. As soon as possible after the auto accident has occurred it is important that you see a Gainesville Doctor. If you were injured in your car accident then also make sure to have it documented as well.
For that go to a doctor immediately however, if and when a doctor is not available make sure to go to the emergency room at least. Insurance companies actually take into account the time at which you got treatment for your injuries. For example, seeking treatment for the injury three weeks after your accident might be too late. That could also majorly compromise your case. A personal injury lawyer might even refuse to take your case if you waited too long after the accident.
After a Gainesville car wreck, you may suffer from these symptoms
What we help with
Arm Pain
Attorney Referral If Necessary
Auto Accident Rehabilitation
Back Pain
Car accident injury care
Claims Assistance
Contusions (bruising)
Depression
Difficulty concentrating
Dizziness
Leg Pain
Medical Doctor
MRI
Muscle Weakness
Neurologist
Numbness sensation in toes, legs, arms, and fingers
Orthopedic
Pain Management
Spasms
Sprains
Strains
Tension
Workers comp treatment
XRAYS
Neck Pain
We wear seatbelts to make sure that in the case of an accident our bodies are thrust forward and we do not go through the windshield and end up lying face first on the road and horrifically injured. However, the sensation of the seatbelts saving us leaves our neck open. This can lead to an immediate jerking sensation where our head whips back otherwise known as whiplash. This is extremely dangerous and the most common injury the victims of auto accidents undergo. Most commonly after an auto accident most people will endure whiplash. That is the most common injury.
This sensation is when your neck jerks forward very fast and then returns back as well. This sudden whipping motion is where the sensation gets its name. It can have the onset of major injury as well. The day of the accident everything might be fine. However, gradually it starts getting worse. Sometime later you could feel extreme pain. Patients could also have a headache or pain in other parts of their body. For this reason, the best advice is to seek medical care as soon as possible after the accident.
Gap in medical care or treatment
The time you delayed your treatment is called the gap in medical care. You do not want to find yourself in this gap. The insurance company could try to spin this to mean that your injury came from anywhere but the car wreck. A gap in medical care also makes it far less likely that a personal injury lawyer will agree to take your case as well. Avoid a gap in treatment by seeing doctors as soon as possible after the accident. As stated above since it is definitely the most important thing to do.
See the doctor first thing after your Gainesville car accident
Why see the doctor first when I thought I needed to see a personal injury lawyer first? Any good personal injury lawyer would tell you that the most important thing in this case is to see a doctor. The lawyer can legitimately wait. Since you can afford to wait to meet the lawyer but you cannot afford to wait to see the doctor. The doctor is the key to your personal injury case since without him you do not have a case at all. Your medical provider needs to legitimately prove that you underwent that trauma. A Gainesville accident doctor will know how to document car wreck
Injury Care Centers
655 Jesse Jewell Pkwy SE
Gainesville, GA 30501
Call 770-282-8989